Advertisement
Tightness of the trapezius muscles affect many people in various situations. Maybe you've just started working out regularly. Maybe you have been doing too many overhead activities such as swimming or playing tennis. You might have carried heavy objects or been sitting in one position for a long period of time. Maybe you're just stressed.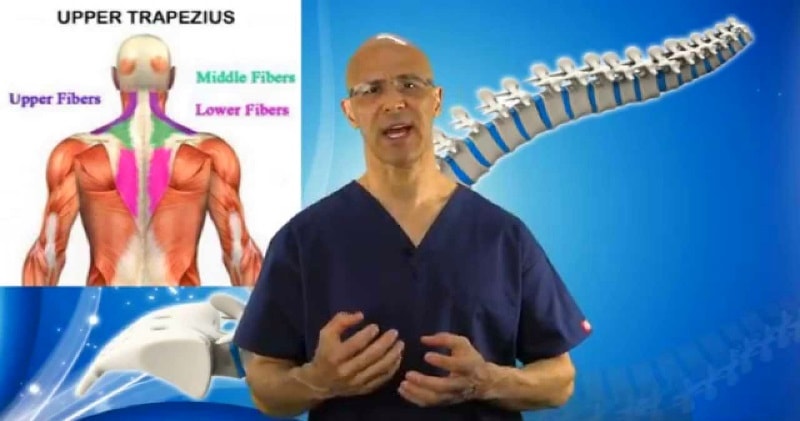 image/text credit: motivationaldoc
All neck problems are directly related to the trapezius muscle. When the trapezius is contracted from postural imbalance, pinched nerve, disc bulging/herniation, or chronic stress, the biomechanics of the neck and surrounding structures become weak and unstable.
Your trapezius muscle consists of three parts and has many different functions—lifting your shoulders, holding up your neck and head and moving your shoulder blade. When this muscle is tight, it affects your entire body, as your biomechanics will change.
Advertisement
Tight traps are bound to happen. They're rarely serious enough to require medical attention, but they're significant enough to influence your training and overall well-being.Use these guidelines explained in the video above to deal with these tight muscles on your own.