Advertisement
Mechanic Theon Parseghian creates cars that can conquer both land and water. While he's not restoring classic cars, he develops amphibious vehicles. His first floating car was a classic Volvo.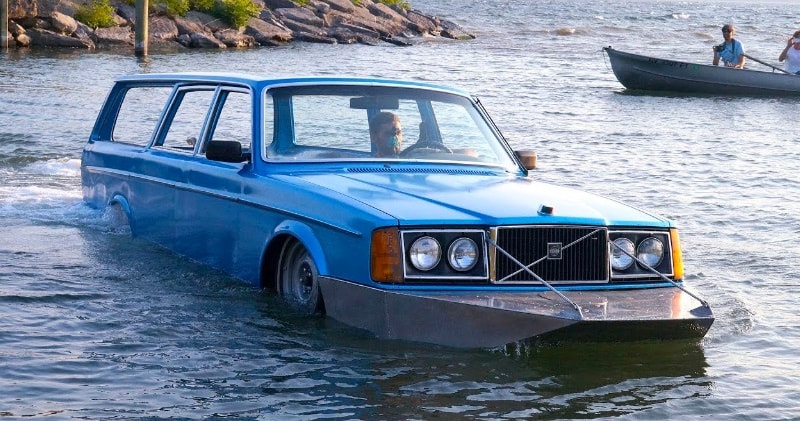 source/image: Business Insider
It only cost him $5,000 to make and can reach highway speeds on the road and 10 mph on the water. He also successfully created an amphibious houseboat and is working on making a floating car completely out of aluminum.
The end goal is to make his water vehicles lightweight and very fast.While on land, the Volvo works just like a regular car… one without doors.
Advertisement
But on water, an outboard jet ski motor takes care of forward propulsion. With a large floaty bit added to the front and a blue paintjob, it certainly has the marine theme. All it needs now is some wooden decking, a deck for tanning and it's done.