Advertisement
This strange looking black stone was discovered by a soldier in Myanmar (Burma). The soldier states that when he was next to the stone his gun started to melt.The footage shows a man placing a nail onto the black rock, which has a shiny exterior.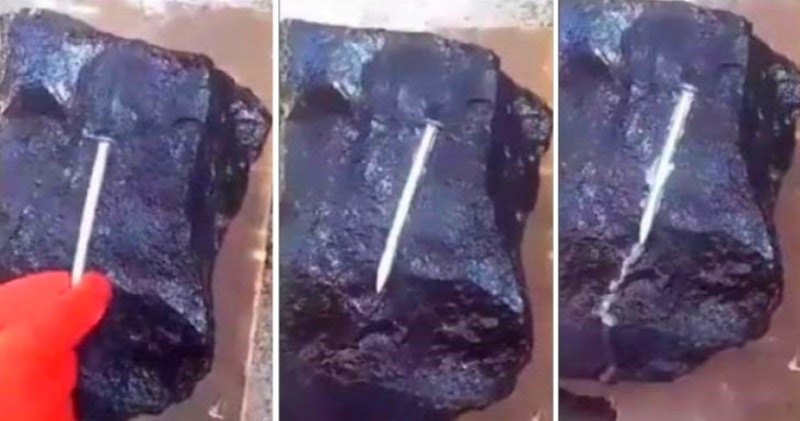 image/source: Sandboxten
As soon as it comes in contact with the mysterious stone, the nail begins to melt and in just a minute is completely transformed into liquid.
The stone has been taken to experts to find the truth behind origin of this stone that melts metal. Does a video really show a stone dissolving an iron nail in a matter of seconds?
Advertisement
Viewers were quick to offer their thoughts on what it could be."You don't see that every day," one user wrote. "Strange if real."Another wrote: "Looks like it could be alien material."But a third suggested how the rock may already be boiling hot, with one pointing out how it is "never touched".