Advertisement
INCREDIBLE footage has surfaced claiming to show the only recorded "real" fight featuring legendary martial artist Bruce Lee.It shows him effortlessly batting off his opponent, believed to be one of his top students who later helped export the style of fighting Lee invented.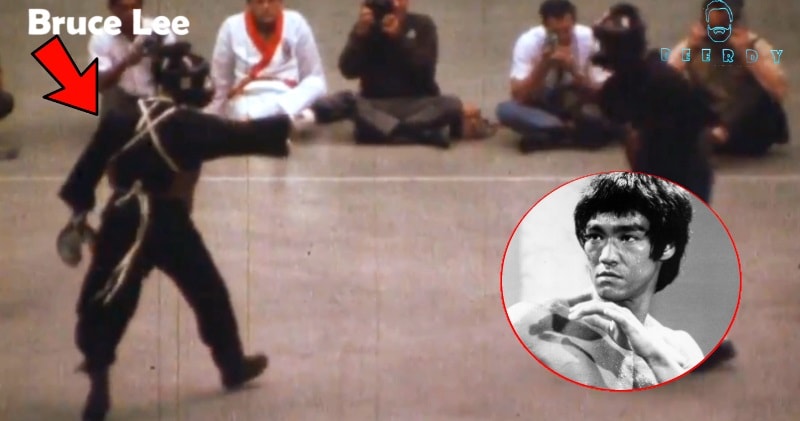 image/text credit: Beerdy – Bruce Lee Central
This is the only recording of Bruce Lee in a real MMA fight. He's fighting Ted Wong here, one of his top students. They are wearing protective gear beacause they were NOT ALLOWED to fight without them. Those were the state rules at the time. If not for those rules I can guarantee you that Bruce would have fought bare-knuckled. Footage is restored to 4K resolution. Enjoy.
Rare footage purporting to be his only real fight caught on video is now available. While donning full protective gear, due to government restrictions, Lee takes on Tom Wong, one of his students. It may be hard to tell who's who with all of the padding, but that confusion disappears as you see the mentor making light work of the mentee.
Advertisement
Many will agree that Bruce Lee was a master martial artist in addition to being a movie star. He trained many students in his form of martial arts alongside of his film career and this video is a rare glimpse into this.