Advertisement
The time when the fantasy comes to us in the form of a real product has come in the form of a catamaran that is able to move and provide energy with everything needed on board using only the energy of the sun.The hull with the use of carbon fiber gives high strength and light weight, strength for seaworthiness, weight for a combination of speed-range characteristics.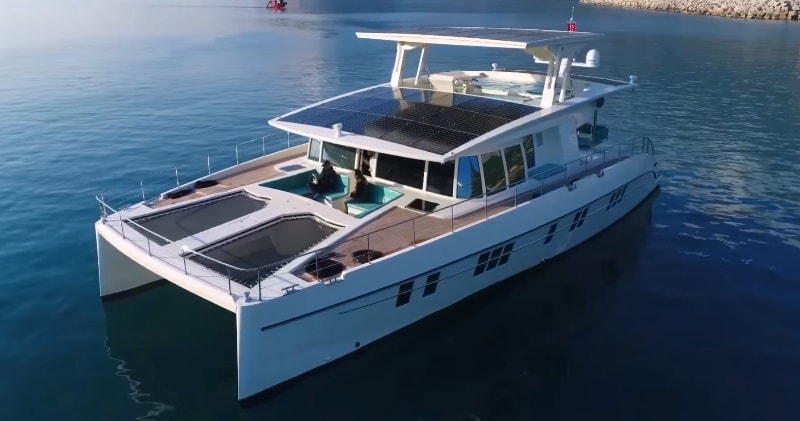 source/image: Boatforsell Venus yachts
The yacht's roof is clad with a 15 kW photovoltaic array connected to a series of 100 kWh batteries. The number of batteries can change depending on the yacht owner's needs.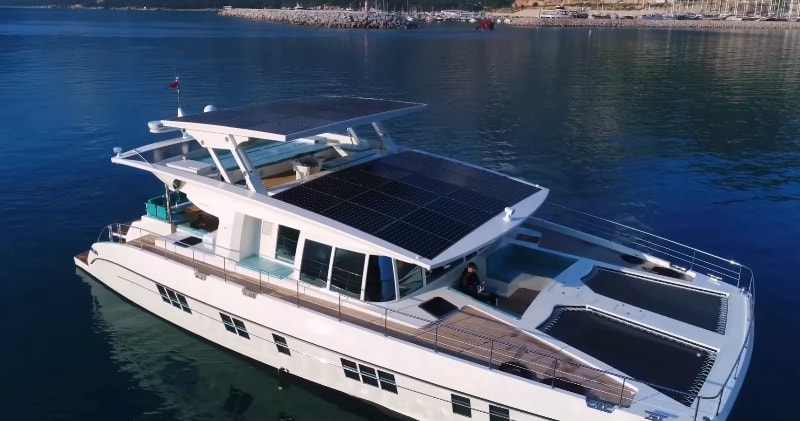 source/image: Boatforsell Venus yachts
Unlike other vessels using solar batteries, this catamaran has the comfort of a premium catamaran where you have everything you need: comfortable cabins with separate bathrooms, a spacious bright salon with a large galley and a dining table.
Advertisement
The sailing from the energy of the sun is unlimited, since at a speed of 4 knots the storage batteries are charging in the day time , despite the use of everything necessary on board, and in the dark hours storage batteries are enough for 10 hours of travel at a speed of 4 knots.
This allows you not to use a diesel generator to charge storage batteries not on the run, not in the anchor, marinas, day or night, as the energy of the batteries in the 4 knots speed mode is enough.The solar-powered catamaran can be easily and inexpensively upgraded or equipped, depending on the customer's demand and operational tasks.