Advertisement
Watch how cleverly deceptive the snake becomes by playing dead to fool its captor. Awesome moment captured on film by 53 year old Technician, Frank De Souza.Frank told Latest Sightings: "I've seen many snakes over the years but never a southern vine snake. I know them to be very shy and highly venomous. There is no antidote if bitten by one of these snakes.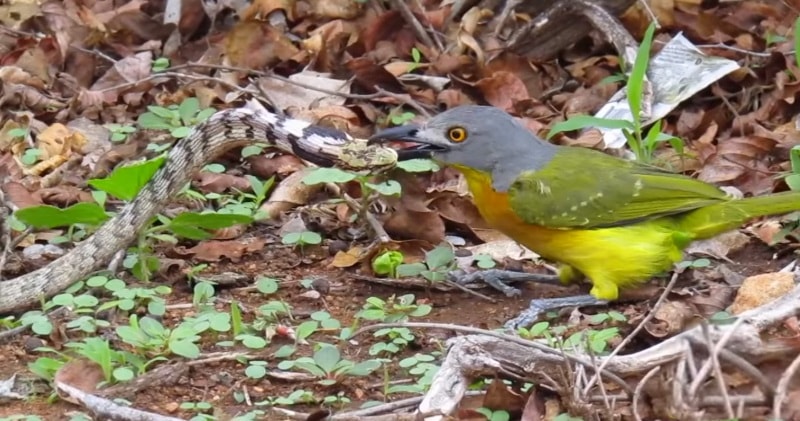 image/text credit: Kruger Sightings
This was the first time I had ever seen a bird fighting a snake. There were 4 of us on a walk looking for birds to take pictures of when suddenly we saw a Grey Headed Bush-shrike on the dirt road jumping around and flying up and down.
As we slowly went closer we saw a snake not far off. The bush-shrike and snake began to fight each another until the snake pretended to be dead. The bird was not so easily fooled and the fighting then continued.
Advertisement
Suddenly the bird was now fighting with two snakes at the same time. We immediately started filming.The snake who originally acted dead woke up and shot off like a rocket into the bushes leaving the bird to attack the second snake until it also played dead. Finally he kept pulling the snake around and we left."