Advertisement
The world famous Breitling Wingwalkers who stand on aeroplanes in flight have revealed what you need to take to the sky. If joining team which tours the world and you will have to hold back from screaming every shift sounds appealing, wingwalker Katie Hobbs, 23, tells everything you should know.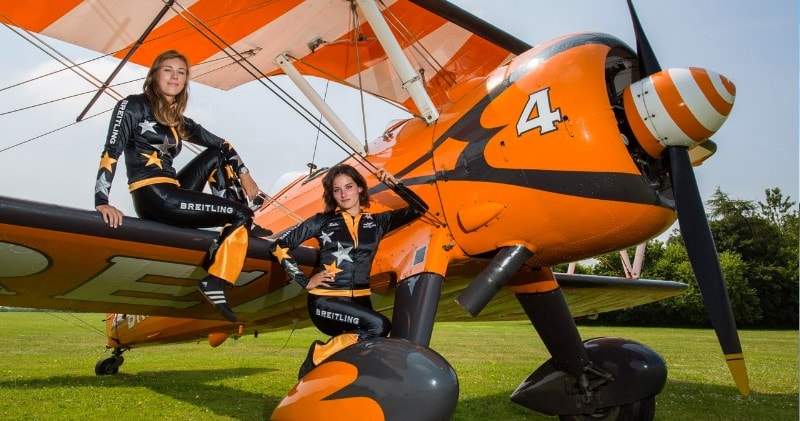 image/text credit: Caters Clips
Katie who lives near Cirencester, Glocs joined Breitling Wingwalkers which is the only team to fly in formations in the world, this year and cannot recommend the job enough.Katie who swapped floristry and farming for a life in the sky said: "I live just down the road from where we're based I've been flying around since I was little.
"You must be quite chatty and taller than 5'4, they like you to weigh around eight-and-a-half stone and be just friendly really because a lot of the job is speaking to people on a day to day basis."The interview is quite thorough, they tell you everything about the position and then the second interview is to make sure you don't scream on the wings.
Advertisement
"I don't think we've ever had people go away traumatised or saying they hated it. Even the most nervous people come down loving it. No one has ever not enjoyed it."If people ever see the job advertised, definitely apply for it because it's the best job in the world by far.