Advertisement
Hilarious home CCTV footage shows the moment a teenager dropped his GCSE revision to chase a fox out of his garden after it tried to savage one of his pet chickens – creating a Benny Hill-esque madcap chase scene between the three.Evan Davies was studying for exams at home in Newbridge, south Wales.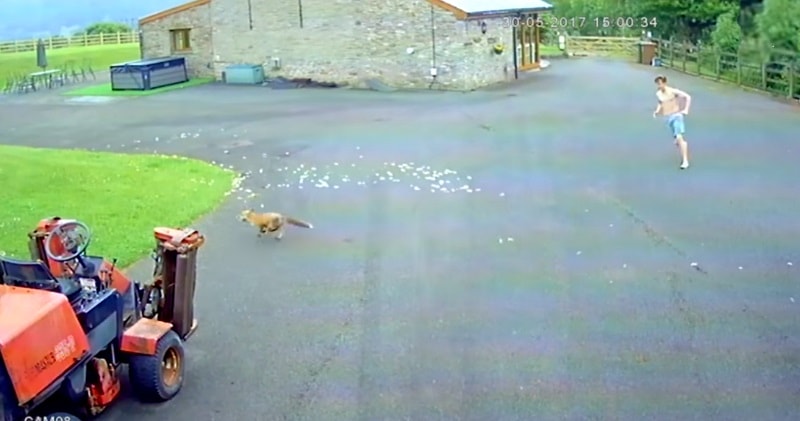 image/text credit: Caters Clips
When he heard a commotion from the driveway as the fox ripped feathers from the plucky bird.The fleet-footed 15-year-old can be seen dashing topless and barefoot out of the house to scare off the fox, which had done two laps of the house pursuing the frightened hen.
The episode was captured from all angles by four CCTV cameras installed at the home by Evan's dad Carl – and despite the savaging from the fox, the chicken escaped uninjured.
Advertisement
Carl, 44, who runs a recycling business, said: "I think Evan feared for the bird's life. We've built an electric fence to stop the foxes but they're crafty buggers."