Advertisement
If you have ever dug up even a modest sized bush you know how back breaking it can be, and how slow it is to try to remove them. Even if you have a truck and chain, it's not a great idea to just start by pulling it out with your truck before digging up the roots, and it isn't a sure bet your truck will be able to do it.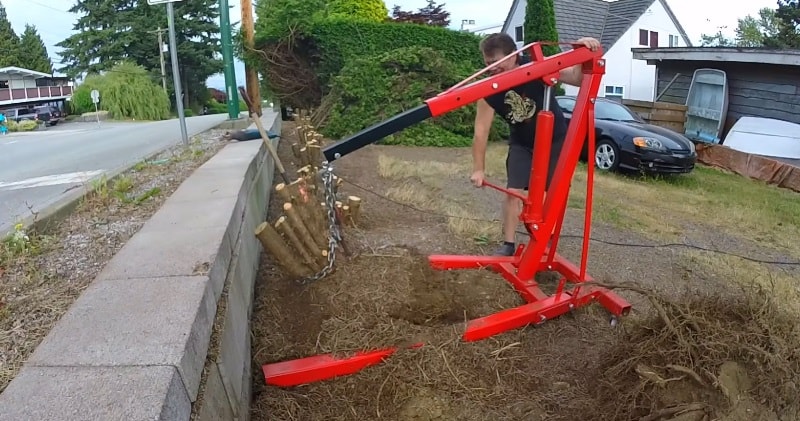 source/image: Bruce Wright
The amount of force you need to pull the tree out sideways instead of up out of the ground can tax even the beefiest of trucks.Of coarse it doesn't hurt to have an engine puller at your disposal but you can rent one pretty cheap and they even fold down enough to put in a small car.
From my perspective I was totally unaware that I was actually lifting my retaining wall.This article shows you how to remove a tree stump without breaking your back. This method is safe and effective, and doesn't require a lot of manual labor.
Advertisement
Some stumps are easier to remove than others and therefore different techniques can be applied. Being prepared ahead of time and knowing which techniques and methods to use for which type of job will make things much easier for you in the long run.