Advertisement
Have you ever worried your belongings might be stolen when you go through security checks? This passenger in China certainly did.A woman insisted that she climb into an X-ray machine with her handbag at a train station because she feared it might be stolen otherwise.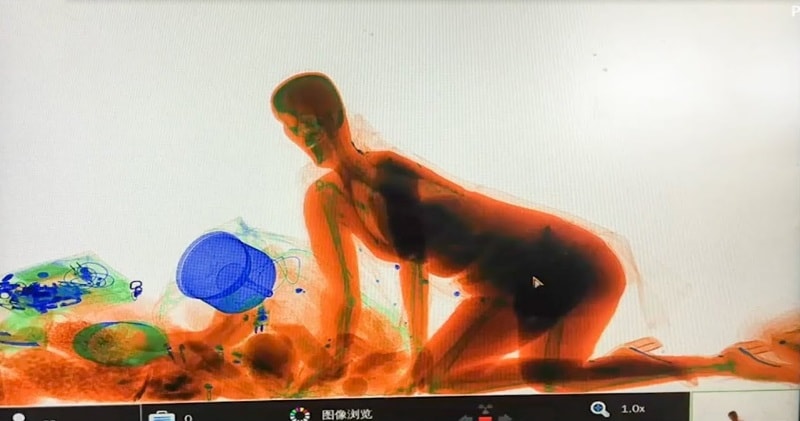 image/text credit: The AIO Entertainment
Security staff were shocked to see the silhouette of a woman as they monitored the X-ray screens.Security staff at the station got a shock when they saw an image of a person appearing on their X-ray machine display on Sunday (Feb 11), Pear Video reported.
This turned out to be a woman who – concerned about losing the money in her handbag – climbed into the X-ray machine with it when asked to put the bag through the security check, the report said.
Advertisement
A video shows the woman emerging from the machine and climbing off the belt.Railway staff have warned members of the public not to climb into X-ray machines as radiation in the machines is harmful to people.