Advertisement
In order to explore one of Sri Lanka's most unique and ancient sites you will have to climb up—way up. Perched atop a rock plateau, 660 feet in the air, are the ruins of the 5th century fortress of King Kasyapa, known as Sigiriya.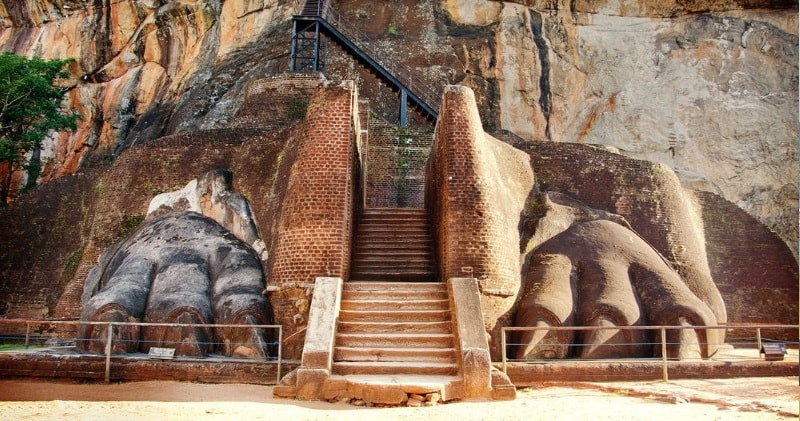 source: G.B.S/image: discoversrilanka
The large rock it sits on was formed from hardened volcanic lava dating back to prehistoric times, while the fortress is entirely surrounded by what are believed to be the world's oldest landscape gardens. Today, Sigiriya is distinguished as a UNESCO World Heritage Site and remains the most visited attraction in Sri Lanka.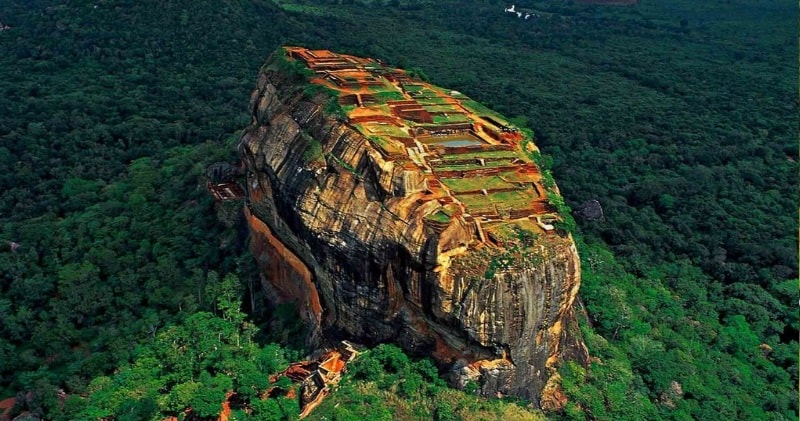 source: G.B.S/image via: kabalana
The rock, which is so steep that its top overhangs the sides, rises to an elevation of 1,144 feet (349 metres) above sea level and is some 600 feet (180 metres) above the surrounding plain.
Advertisement
The Sinhalese king Kashyapa I (reigned 477–495) built a palace in the shape of a monumental lion on the several acres of ground at the summit, intending it to be a safeguard against his enemies./britannica.
However, the king was defeated in 495, and the palace fell into ruin. The site soon became a pilgrimage destination, however, and it is now a popular tourist spot. Visitors begin the final ascent to the top through the open paws of the lion, one of the few remaining portions of the palace that are still intact.