Advertisement
This is the crazy moment an experienced diver paddles perilously close to a 14ft long great white shark stranded in shallow waters outside his home.Daredevil Dale Pearson ignored all danger when he waded into the Sea of Cortez, Mexico, on May 27 after he spotted what he initially thought was a hammerhead shark.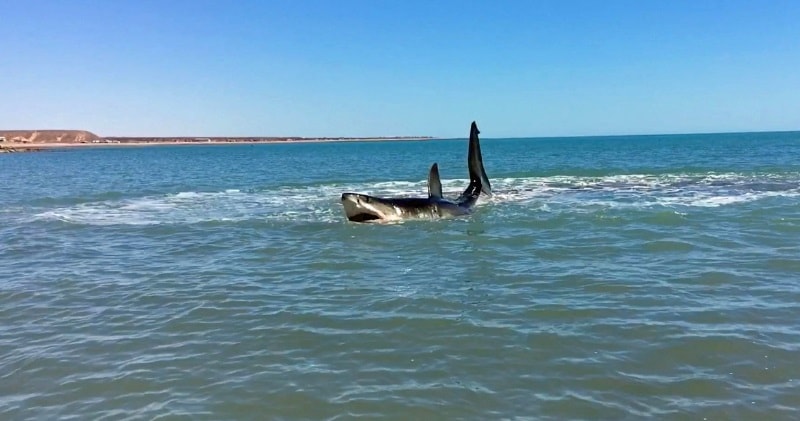 image/text credit: Caters Clips
Approaching carefully, Dale and buddy Eric Mack realise it is actually a mammoth great white they think has been caught in a net before noticing two huge propeller wounds on its back.Deciding the shark isn't stuck but feeding on stingrays as it circles through the water, Dale gets an up-close look as the predator thrashes its huge tail before flashing its vicious teeth.
To see such a huge shark in basically my front yard was quite unnerving.The video begins with the brothers walking out to sea and approaching the shark, One of them, Dale, says: 'This is a big white shark, it has been hit by a propeller and is very sick.'
Advertisement
On the one hand, that white shark was already under a great deal of stress and getting that close to the shark could've sent it off the ledge. On the other hand, how many times in life are you ever going to be within just a few feet of a wild great white shark?