Advertisement
The "Denali" by Timbercraft Tiny Homes in Alabama is one of those setups where you just sit back and think "wow" because of the extreme attention to detail in every inch throughout the home both inside and outside.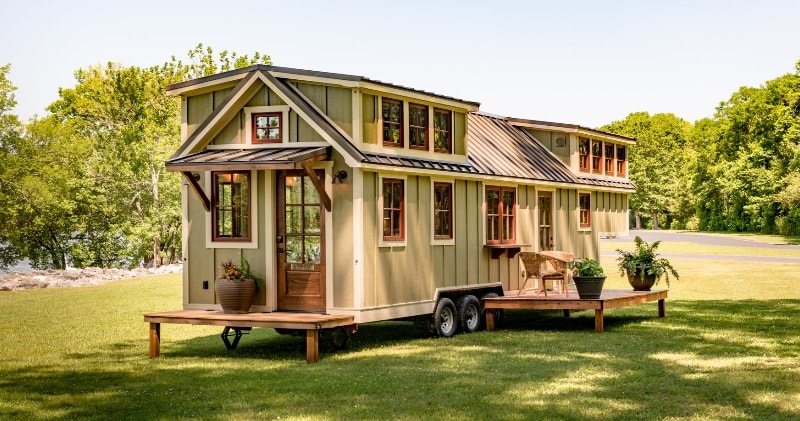 image credit: timbercrafttinyhomes
I love the work Doug (the owner of Timbercraft) does with each of his tiny homes because you can immediately look at one of his builds and know who built it, yet each one is very unique. The Denali is no exception. Thanks for the tour Doug and thank you for watching.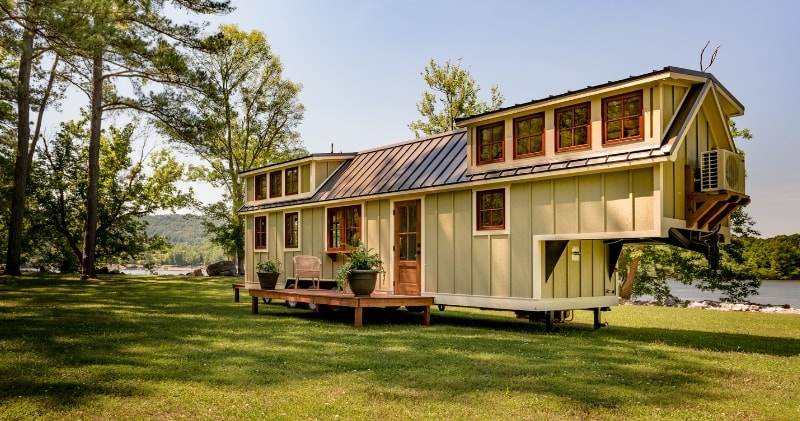 image credit: timbercrafttinyhomes
The Denali comprises a total floorspace of 352 sq ft (32.7 sq m) and is based on a triple-axle trailer. Obviously, it's pretty far removed from pint-sized tiny houses like the Essen'Ciel which is almost half the Denali's length and, as such, seems better suited for those who aren't going to be towing it around very often.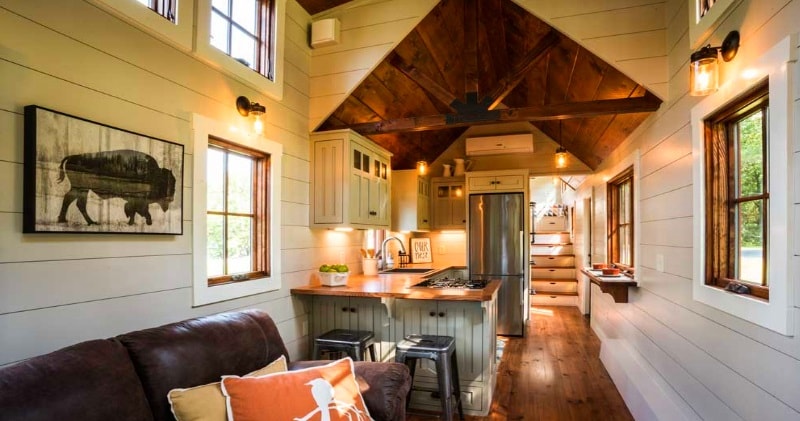 image credit: timbercrafttinyhomes
The Denali is clad in board and batten siding, and topped by a standing seam metal roof. The exterior includes a small outdoor shower and its two decks can be folded upwards when owners do need to hit the road.
Advertisement
Two doors provide access to the home. Entering by the living room door, visitors are greeted with a couch and an impressive 11 ft (3.3 m)-high ceiling.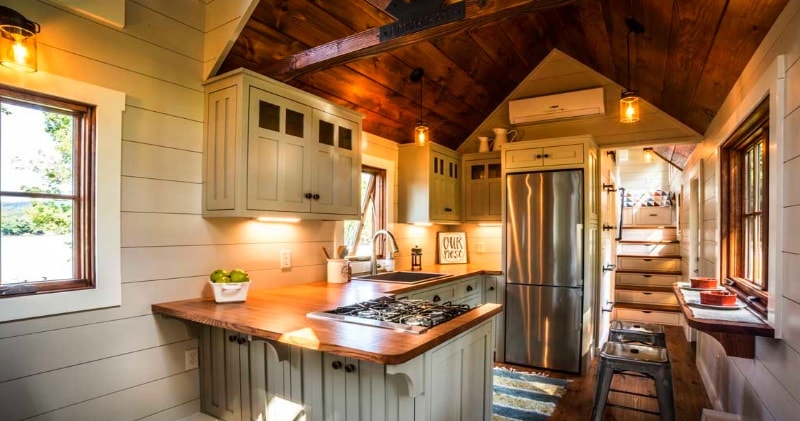 image credit: timbercrafttinyhomes
Adjacent to this area is a relatively large kitchen, which includes full-size appliances like fridge and propane-powered range oven. Lots of custom cabinetry is installed and there are two breakfast bars.
The Denali gets power from a standard RV-style hookup and has LED lighting installed throughout. Insulation is spray foam and the home is heated and cooled with mini-split air-con systems. .source (timbercrafttinyhomes)