Advertisement
A dog with Megaesophagus, an enlargement of the esophagus, has trouble getting food to move down into their stomach. Dogs with this condition require the assitance of gravity to move the food downward, so they have to sit upright while they eat.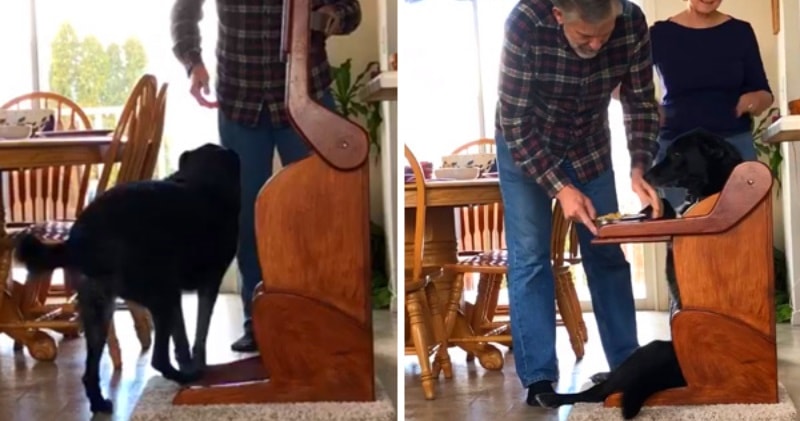 image/source: Grace Jones
The Bailey Chair was designed specifically for dogs with this condition that would have otherwise been put down.That is why it's important she eats in an upright position to keep the food moving downward into her stomach.
Six months since her diagnosis and Daisy is doing very well. Never thought we would reach this point. She has had only one bout of AP when her antibodies reached normal levels the vet weaned her off medications and she had a relapse.
Advertisement
Tink eats four times a day out of a 'bailey chair', which is basically a high chair for a dog.This daily ritual keeps her alive.She is so cooperative. I am grateful for the support and information I have gotten from this site. Thanks to all of you.