Advertisement
This is the heart-melting moment a pooch with highly refined tastes in music strolled onto the stage during a classical performance.In the video, the Mendelssohn-loving mutt can be seen sheepishly approaching from the left as the Vienna Chamber Orchestra plays the German great's Symphony No. 4 in Ephesus, Turkey.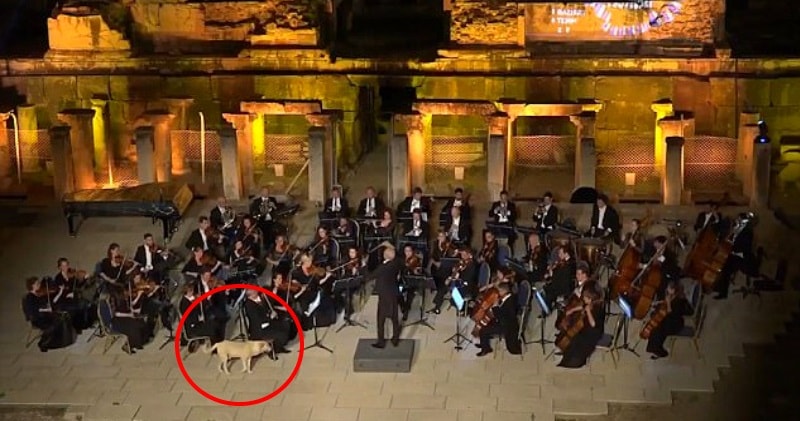 As the audience claps and giggles at the arrival of the enlightened Labrador, he scouts out the perch offering the finest acoustics – and sagely settles at the feet of the first violin's feet.
But after delighting the string section and the audience, he did let out a quick yawn as conductor Ola Rudner did his best to impress the discriminating dog. We're unsure if this dog belongs to anyone on stage, or if it's just a passerby, but it obviously appreciates fine music.
Advertisement
It happened to the Vienna Chamber Orchestra, and everyone took it in stride perfectly. None of the musicians stopped, the crowd gave an appropriate roar, and the dog, well the dog was a good dog and laid down to enjoy the music.