Advertisement
This is Guardbot, a surveillance robot that's able to manoeuvre on any terrain, even having the ability to swim. The device comes in a variety of sizes, ranging from as small as 5 inches to a model that is 7ft in diameter.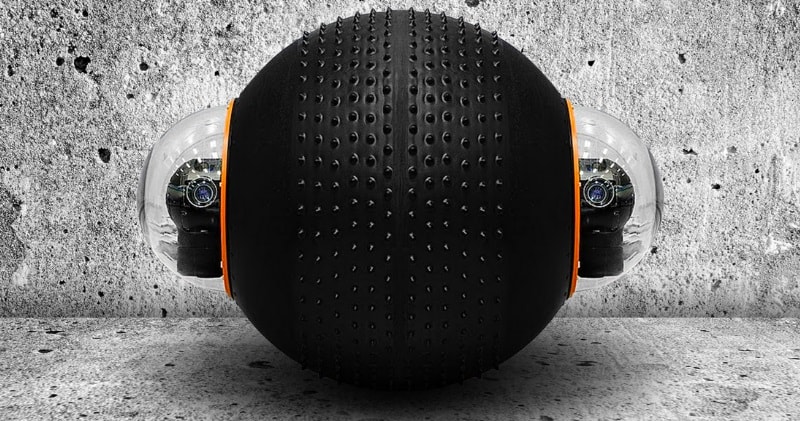 image/text credit:  Tech Insider 
Guardbot is fitted with two surveillance cameras, a batter that can last for 25 hours, microphones and GPS, allowing it to be controlled via satellites as well as remotely. It's currently still in development and the military are looking into using it for future deployments.Could Guardbot be the future of mobile surveillance?
The ball is about 60 centimeters in diameter, though it can be scaled up as large as 3 meters or as small as 10 centimeters. The amphibious robot is capable of moving across a variety of terrains, including sand, grass, mud, or even snow with a top speed of 9.7 kilometers per hour.
Advertisement
It is a bit slower in the water, maxing out at 6.4 kilometers per hour. GuardBot Inc is a robotic company based out of CT that designs a wide array of robots and drones for the sole use of aiding American forces, whether it be any branch in the military, police, special operations, or government agencies.