Advertisement
Naked Prosthetics custom-makes prosthetics that help give amputees motor function and protection. Specifically developed for those with finger loss, these prosthetics mimic natural finger motion by working in cohesion with the remaining fingers.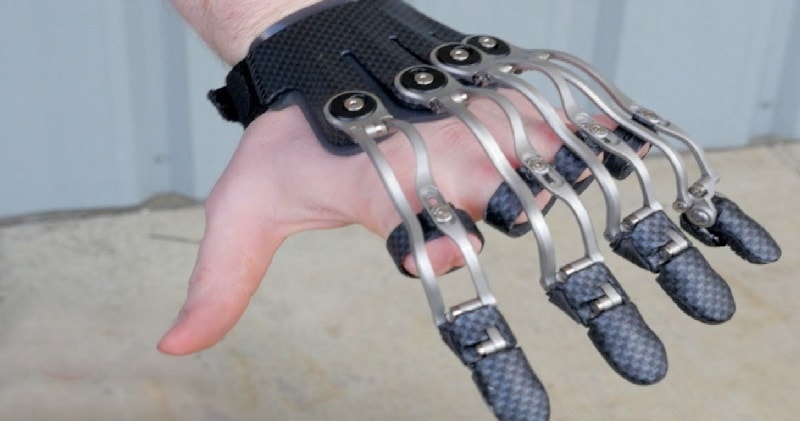 source/image: Tech Insider
Naked Prosthetics makes the fingers through a combination of 3D printing and machinery. This device helps to improve overall function in the user's hand, which means a quick return to work, hobbies, and other daily tasks.
The prosthetic is 3D printed in stainless steel and nylon polymer. The steel frame enables the patient to firmly grasp objects, and can accommodate single or multiple amputations.
Advertisement
Silicone pads are embedded in the prosthesis, allowing the patient to grip a variety of objects while maintaining a natural feel. The prosthetic aims to match the length, grip strength and dexterity of the user's natural finger.