Advertisement
Aloe and honey juice is lower in calories and sugar than many other juices, and it has some vitamins and phytonutrients that benefit your health.Its refreshing and full of great benefits, this simple yet easy to make Aloe vera and lemon juice is a perfect welcoming drink any day of the week.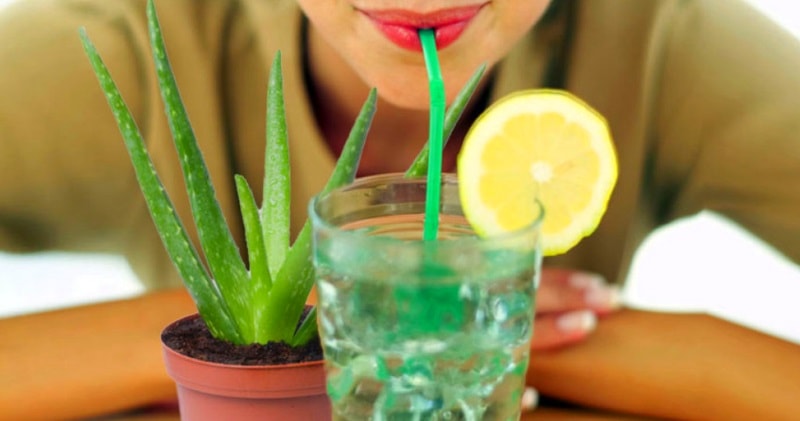 source: Iam a Big Foodie /image: upcominghealth
Place the juice of one lemon in a high speed blender, add some water, honey and the aloe vera.Aloe vera has a strong detoxifying effect, both when applied topically and taken internally. Experts think that it is the viscous consistency of the aloe juice which is responsible for this beneficial effect.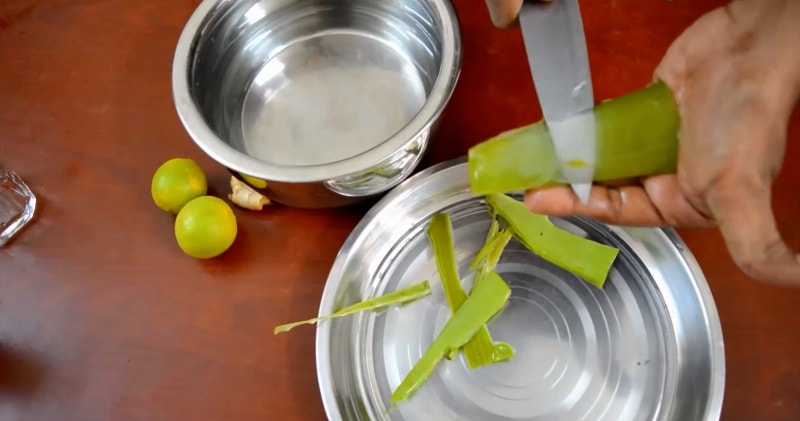 source/image: Iam a Big Foodie
It helps aloe to absorb and expel the toxins from your digestive tract as it passes through. The scientific literature seems to agree. One study showed that aloe vera supplementation protects against arsenic-induced oxidative stress.
Advertisement
Due to a Western diet composed of nutrient-deficient carbohydrates and inflammatory processed foods, many people are lacking in the vitamins and minerals they need to support a healthy body. Drinking aloe vera juice can help with this. It provides one of the widest ranges of vitamins of any natural food. These include vitamins A, B1, B2, B3, B6, B12, C and E.
Studies also show that the healing powers of aloe vera extend well beyond the gums. Aloe vera is a commonly prescribed dental remedy due to its antimicrobial and anti-inflammatory abilities. Research shows that aloe vera juice and gel can:
Protect against oral infection
Strengthen gums
Reduce gum irritation
Accelerate healing and reduce pain associated with canker sores
Reduce tooth pain and lower sensitivity
Be used as a mouthwash due to its antibacterial and anti-fungal properties
Speed healing following tooth extraction
9. Skin-toning