Advertisement
Most people, when in need for self-defense, usually turn to purchasing a manufactured taser or stun gun. But few people actually embark on the journey of making their own. It can be quite fun, and you also learn a few things about how electricity and circuitry works (if you don't already know).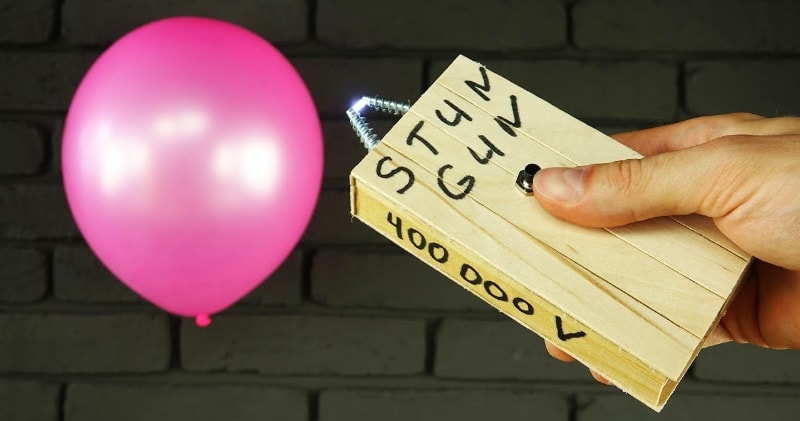 In this video I show you how to make very poweful taser (stun gun) for less than 3$.All you need is a high voltage generator (you can buy it on ebay for 2$) and 9v battery!Be extremly careful with stun gun, high voltage is very dangerous!
Stun guns have become an increasingly popular product for personal protection. A stun gun when used to immobilize an attacker is highly effective without causing any permanent damage. Many consumers are replacing their hand guns with stun guns because of there non-lethal immobilization capabilities.
Advertisement
Stun guns are non-lethal self defense weapons that use high voltage to stop an assailant. Touching an attacker with the two metal prongs on the stun gun quickly causes temporary loss of balance and mental confusion. The longer the unit maintains contact with the assailants body, the more effective the device is in repelling the attacker. For 1-2 seconds will cause muscle spasms and a dazed mental state. For 3-5 seconds will cause loss of balance and muscle control, total mental confusion and disorientation leaving him dazed. Your goal is to repel the assailant and escape.