Advertisement
The images below will make you look twice.
Gustavo Silva Nuñez is an Argentinian artist who specializes in paintings of people swimming, floating, or simply sitting in water. The realism of his work alone is astounding, but the artist takes it one step further. Once the paintings are completed, he poses with them, creating fantastic optical illusions. 
Great Interactive Between Paintings and The Artist Gustavo Nuñez
Here are some examples of his work: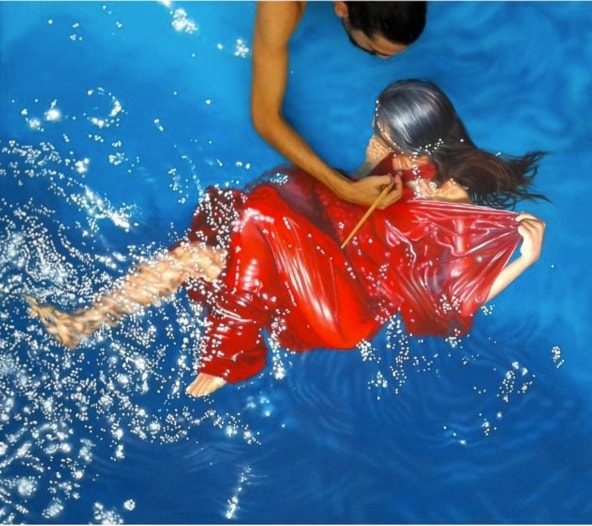 This shark's open mouth is so real it's scary.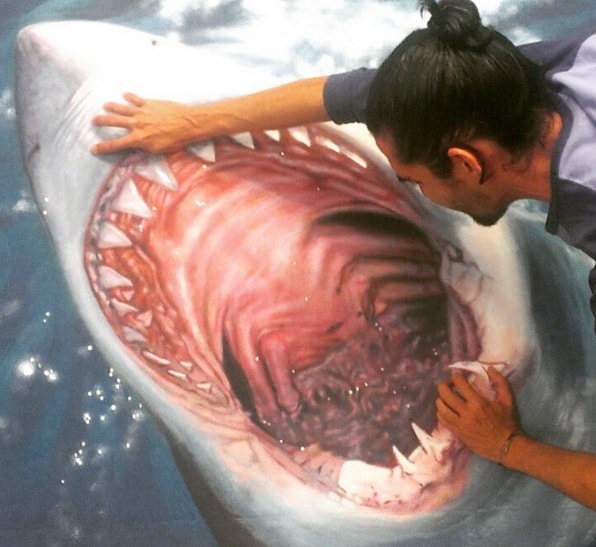 The artist and the woman appear to be side by side, enjoying the water together.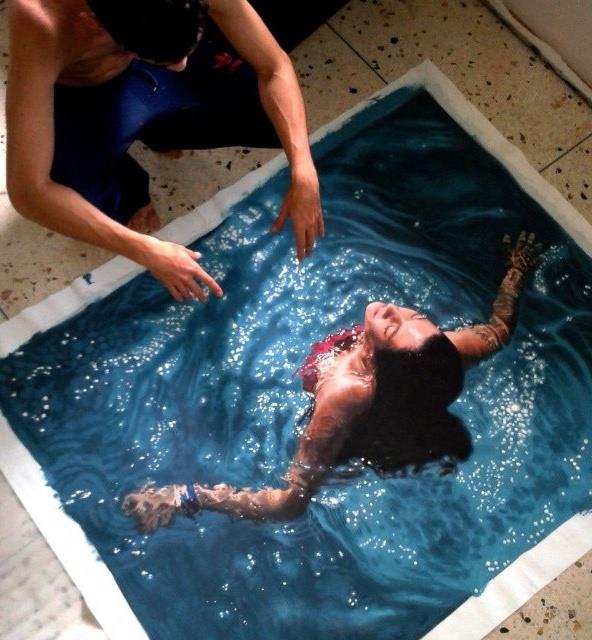 Paintings of tattoos are especially difficult because they have to look as though they are under the skin.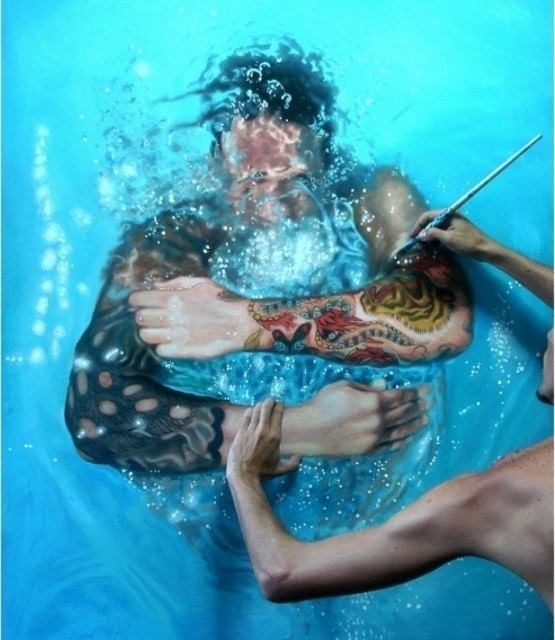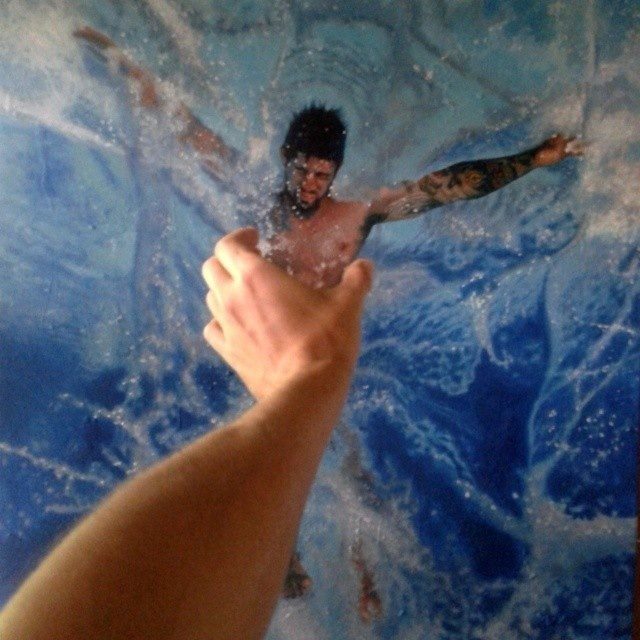 I can't stop staring at this image. It really feels like she is about to emerge from the water and splash me.
Gustavo Silva Nuñez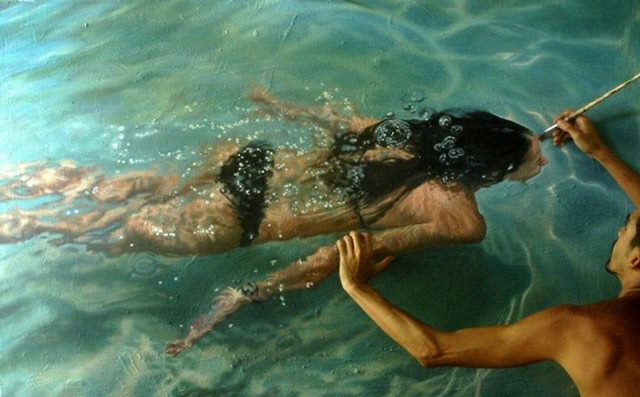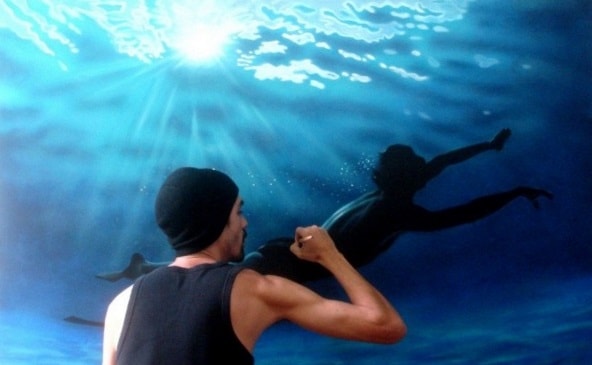 Continue on next page …