Advertisement
This silly dude didn't want to pay to get his SUV back after it got picked up by a tow truck, so he hopped in his car and tried to drive off with it. Unfortunately, his efforts were pointless.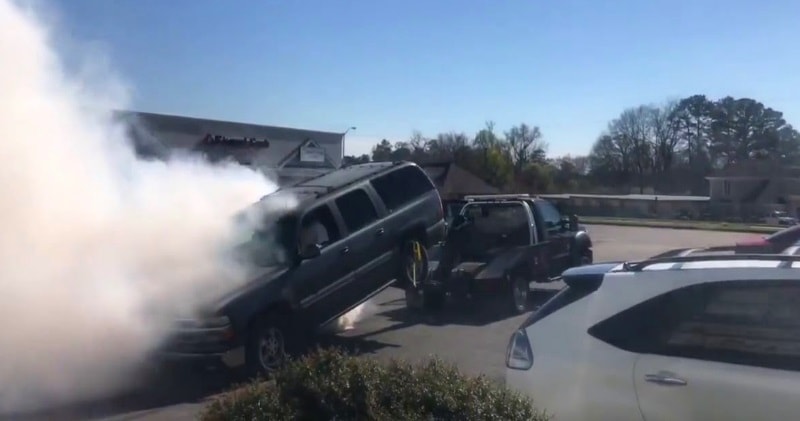 source/image: Johnny Rambo
The video shows the man's SUV getting towed with him in the driver's seat, blaring out his horn and pushing on the accelerator in an attempt to get away.
Smoke fills the car park as his tires began to scream from the friction, moments later, one of his tires blows out.Surprised that tire lasted as long as it did – loved hearing the transmission grind as he jammed it into park.
Advertisement
Went from a simple repo where the owner could just catch up on payments owed, to causing extensive damage and committing a crime. Well played. And to make it worse, this man gets pissed off by the repo guy!