Advertisement
After 2 years of engineering and build iterations the team of Turbulent has finished its first 15kW low-head hydropower turbine. This is a scalable technology that can be installed at any kind of water fall, rapid, or water control structure in rivers and canals. By basing this turbine on the principle of a whirlpool, it is both fish friendly and can let debris pass through./read more: turbulent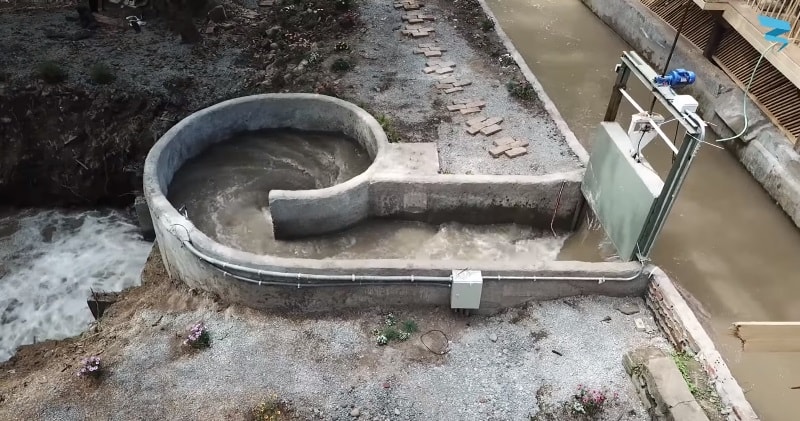 image/text credit: Turbulent Hydro
Turbulent's whirlpool turbine can be installed in most canals or rivers, harnessing flowing water to generate power for as many as 60 homes, according to Business Insider. The clean, fish-friendly energy source can operate at night and during the day.Our robust and fish friendly vortex turbiness will generate energy 24/7 at an incredibly low cost of energy./read more: turbulent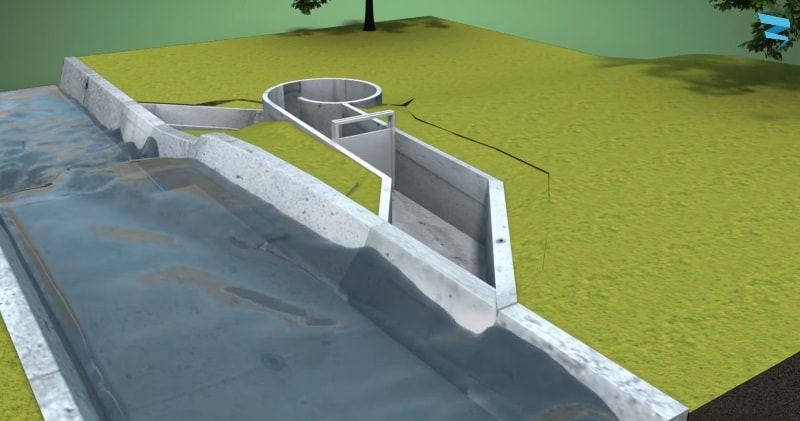 image/text credit: Turbulent Hydro
Turbulent's nature-inspired micro hydropower plant can deliver decentralized energy at low cost, according to the company's website. Their technology works well in rural areas, as long as there's a river nearby. The company says their turbines don't harm the environment and are easy to install. Business Insider said the system can be installed in a week..
Advertisement
We have created a distributed turbine system that can combines a large amount of turbines into one big virtual hydropower powerplant. These virtual hydropower plants can be as large as 10MW in power output. That's the power production of a small city! We can do this because our civil structures are designed to be easy to install, and the electronics and robust power take-offs are designed to keep working with minimal maintenance./read more: turbulent
The energy produced can be directly connected to your appliances or machinery, and at the same time connected to the national distribution grid, so you can inject the unused power to it, maximizing the revenue through a net billing connection.