Advertisement
This is the coolest thing I've ever seen on America's Got Talent. A Ukrainian dance team wearing light suits earned the Golden Buzzer with this incredible performance.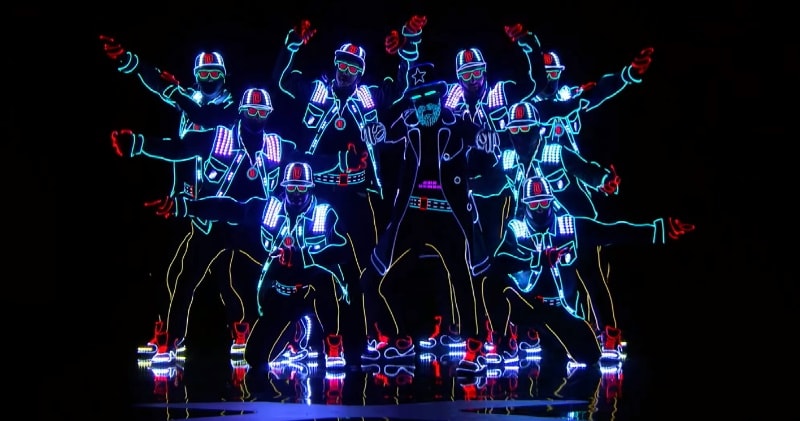 This dance crew named Light Balance gave an incredible performance on America's Got Talent that earned them a golden buzzer!The dancers all wore lights on their bodies and faces that lit up as they danced around the stage.
Dance gave us a hope for a better life here in America. If we win the show, we will have an opportunity to change the lives of our families and bring them to America," said one of the members in a recorded segment before the performance.
Advertisement
Tyra Banks ran out from the wings because she loved the performance so much and she hit the golden buzzer to send the group to the live shows."I thought the act was incredible. It was imaginative. It was different. I've never seen anything like that before. It was incredible. Congratulations," Simon Cowell said.