Advertisement
An apparent case of road rage triggered a frightening crash on a southern California freeway Wednesday. Cellphone video of the incident plays out like an action movie.A road rage incident is believed to have sparked a terrifying multiple crash on a freeway in Santa Clarita, north of Los Angeles involving a motorcycle, a car and an SUV.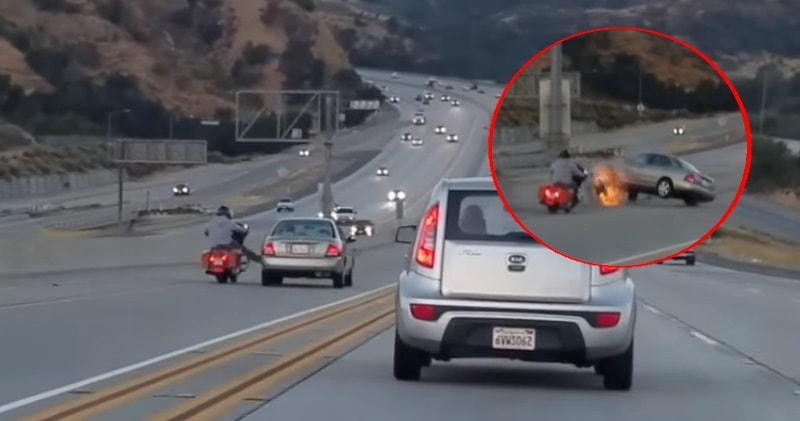 image credit: Storyful News
The shocking camera footage shows two people involved in road rage encounter which ends in an incendiary mess on the California State Route 14, southbound.
The video shows the motorcyclist apparently kicking the side of the sedan, which then swerves into the motorcycle.The motorcyclist manages to avoid crashing but the driver of the sedan loses control and then hits the median before traveling into traffic and crashing into a white Cadillac Escalade.
Advertisement
The Escalade ended up on its roof as a result of the crash and the driver was taken to a local hospital with moderate injuries, officials said.The motorcyclist did not stop following the crash and authorities are investigating the incident as a possible hit-and-run.