Advertisement
Rebecca Steiner PT, OCS shows how to position pillows to reduce compressive forces on your shoulders so that you can use sleep to heal and recover.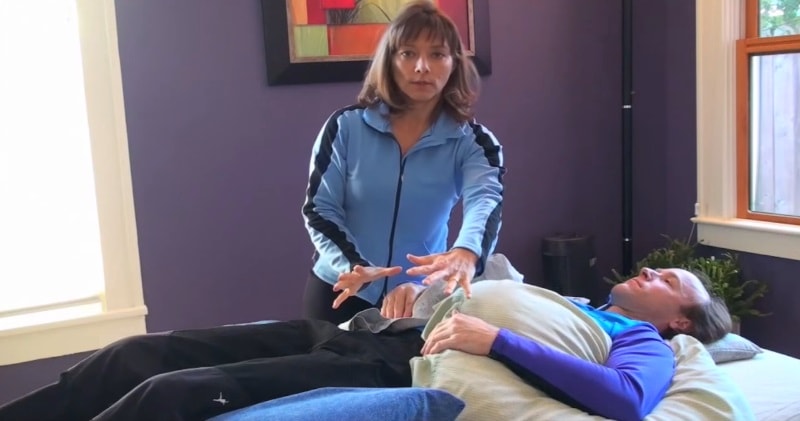 image/text credit: New Dimensions PT
This way of placing pillows will also reduce pain in your back, neck and hips as well as allowing all the muscles in your body to relax. This degree of support allows you to sleep deeply, comfortably and wake up feeling rested and renewed.
The first few times you try this new strategy, it is common to toss the pillows off the bed at some point while sleeping. It may take 2-3 weeks to become accustomed to sleeping in this new way.
Advertisement
If you stick with it, however, you will experience a significant improvement in your quality of sleep and pain relief. This has helped many of my patients with chronic pain and fibromyalgia!