Advertisement
Ward Shelley and Alex Schweder are known for their fantastic performance installations based on cooperation and balance. Their newest is no exception. They've created a railroad-style home, called ReActor House, that turns slowly, and tilts on it's single supporting column.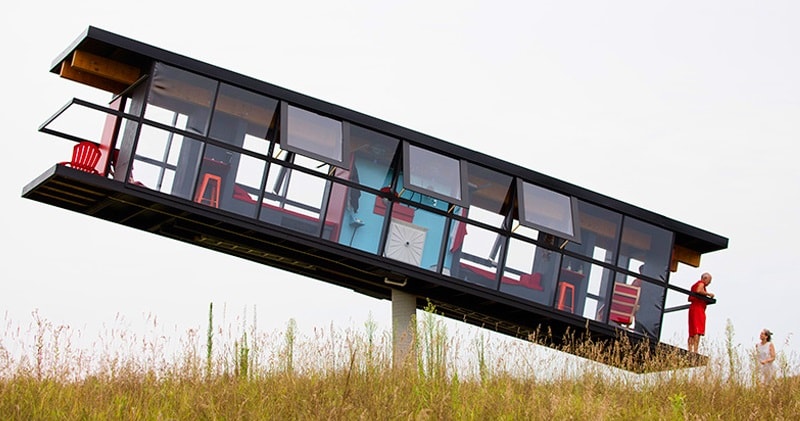 image/source: Tech Insider
When the two artists in residence move, it can throw the home off-balance. The performance is visible at OMI Art Center in Hudson Valley, New York from October 6th to October 10th.
The house measures about 32 m² and is made of concrete and wood. It has been placed atop a column just under 5 metres tall, where it can rotate and see-saw in any direction. The structure responds to movement inside as well as to external influences such as the wind.
Advertisement
They want to demonstrate the intimate relationship between architecture and the people who live inside it.The structure rotates in response to its inhabitants' movements, exterior forces, and interior conditions.As each participant went about their day, subtle changes in balance directly influenced the other.