Advertisement
Spinach might be good for your heart, but scientists at Worcester Polytechnic Institute are actually trying to turn spinach into heart tissue. Using a process that strips the cells from plants, researchers turned the leafy green into a clear cellulose structure that happens to have a similar structure to human blood vessels.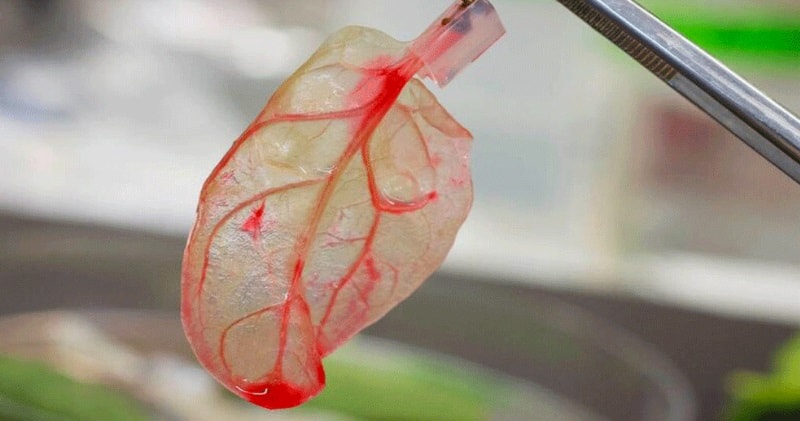 source/image: Tech Insider
Researchers believe that once they attach the plant structure to a blood source, the body might be able to use that to create new tissue around it, repairing damage from injury or disease.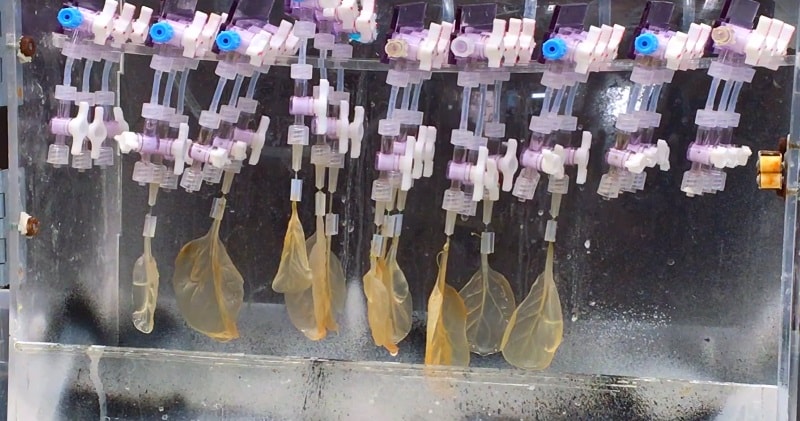 source/image: Tech Insider
This green solution may solve the major problem now limiting the regeneration of large section of human tissues, bone, even whole organs to treat disease or traumatic injuries.
Advertisement
The scientists said they were inspired by spinach's naturally occurring vein system. While vastly different in function than human tissue, the vegetable veins have a pattern similar to vascular veins in the human heart.
Their experiment may solve a serious limitation facing researchers attempting to grow human organs in laboratories: making functioning blood vessels.