Advertisement
There are many methods that have been devised to encourage drivers to decrease the speed of their vehicle, although these methods have not always provided effective results.In Mexico, authorities have been thinking about changing their strategy. This is due mainly to the fact that speed bumps are especially annoying in big cities because they subject both the car and the driver to severe stress!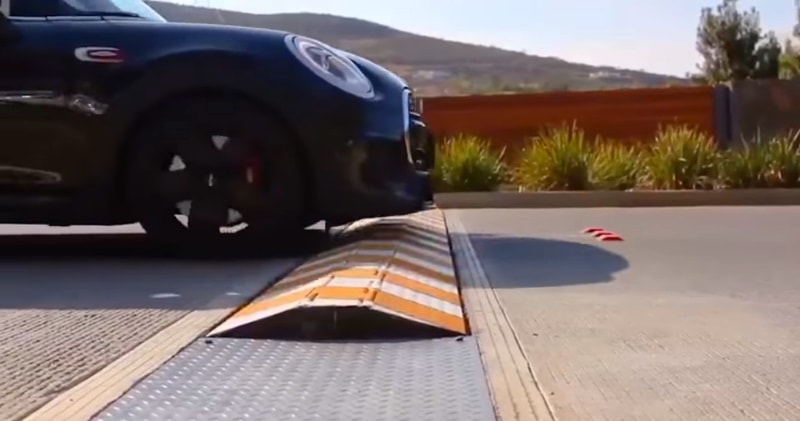 Yet concerns over the environment — and the utter annoyance of having to brake and accelerate frequently — have prompted one Mexican state government to embrace a "smart" speed bump that could make driving smoother, without sacrificing safety."With this speed bump, people will feel rewarded for obeying the law," says Carlos Cano, the company's president.
The technology is relatively basic: The speed bump is formed by two steel plates that form a triangle sticking out of the pavement. When a car tire touches the plate, a patented device under the triangle measures the force of the impact.
Advertisement
If the tire's impact is gentle enough — that is, if the vehicle is traveling slowly — both plates immediately collapse into the ground under the weight of the car.Inventors in other countries are working on similar devices, but Decano says its speed bump is tailored for a developing country.