Advertisement
Suramin is a 100-year-old drug developed to treat African sleeping sickness. It is not approved for any therapeutic use in the U.S. However, a small clinical trial at UC San Diego School of Medicine found that a single intravenous dose of suramin produced measurable, but transient, improvements in five boys with autism spectrum disorder (ASD).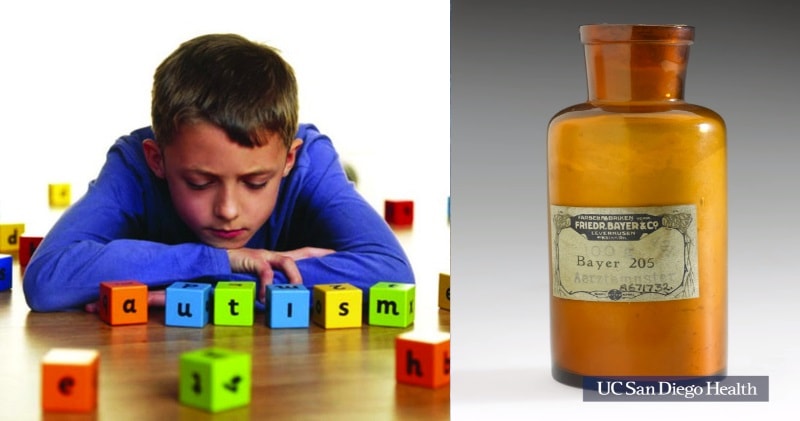 image credit: ucsd
More broadly, the trial findings support the "cell danger response theory," which posits that autism is driven by metabolic dysfunction — and thus treatable. Larger, longer clinical trials are needed to assess suramin as an ASD treatment. In this video we hear from lead researcher Robert Naviaux, MD, PhD, and the mothers of two boys who received suramin in the trial.
When Naviaux gave a single dose of suramin to boys with autism ages 5-14, he saw a drastic change in their symptoms. During the study, five children with autism were given suramin, while the remainder of the children in the study were given placebos. The group consisted of four non-verbal children, two six-year-olds and two 14-year-olds.
Advertisement
Careful clinical trials will be needed over several years at several sites to learn how to use low-dose suramin safely in autism, and to identify drug-drug interactions and rare side effects that cannot currently be predicted. We strongly caution against the unauthorized use of suramin.