Advertisement
After two years of testing the Sea Hunter drone warship has been handed over to the US Navy for possible deployment in 2018.The Sea Hunter is an entirely new class of warship that can spend months at sea without a crew onboard.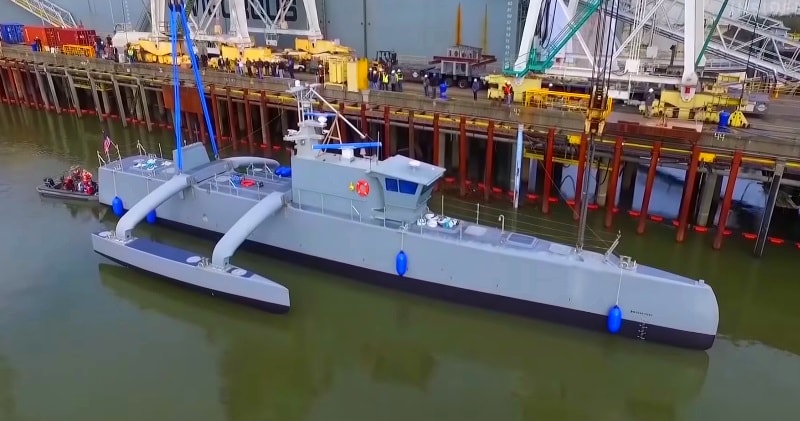 image/text credit: Tech Insider 
The 132 ft vessel is capable of performing various different missions and can carry a variety of payloads.It costs around $20,000 a day to run, which is much less than crewed warships.
Powered by two diesel engines, the ship can reach speeds of 27 knots and uses cameras and radar to track its location and spot other ships. The ship will also be able to operate for an astonishing 30 to 90 days at sea without a crew.
Advertisement
A prototype of the autonomous ship has been transferred to the US Navy and could be set to join naval operations this year.More tests will be performed to automate payload and sensor data processing, develop the ship's autonomous behavior and coordinate with other unmanned vehicles.