Advertisement
Giants, a Second Atlantis, and spiritual well-being. What do these things have in common? Well, it turns out a lot. A site recently discovered in Sardinia (The second largest island in the Mediterranean Sea) contains Three hundred and twenty-one of these massive monuments built by an ancient civilization called the Nuragic.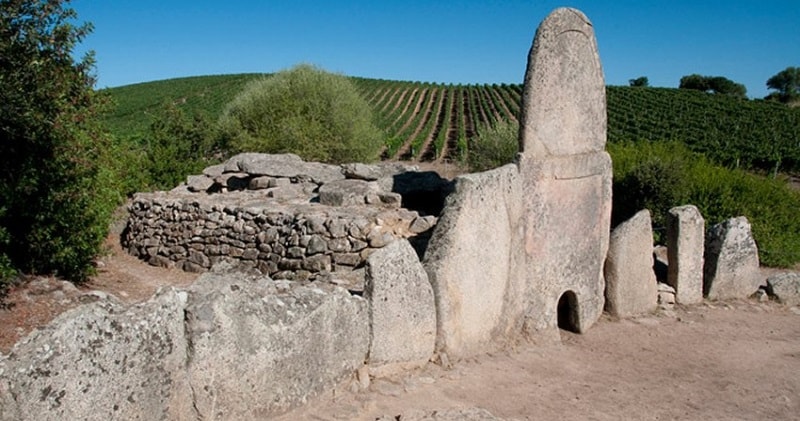 image credit: wikipedia
This civilization was estimated to have been inhabiting Sardinia from roughly the 18th century BC (The bronze age) to the 2nd century AD. They get their name from the massive structures that they have built which are scattered throughout Sardinia.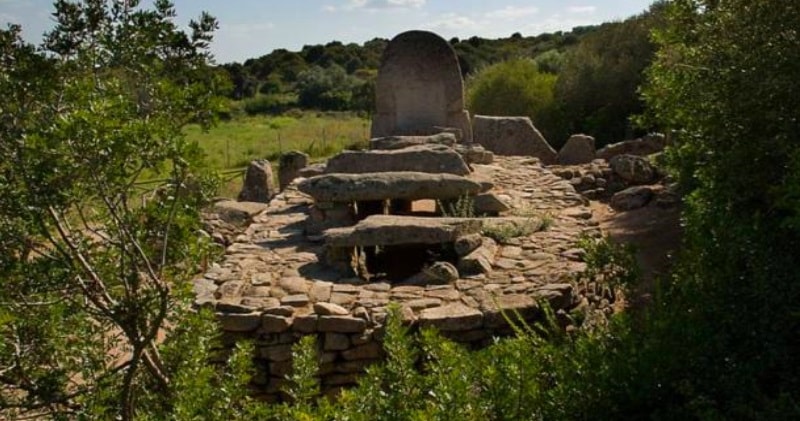 image credit: wikipedia
Who constructed the massive tombstones and for what purpose? Were the used as mass graves? There are several unanswered questions concerning the Giants' graves, or Tomba dei gigantic in Sardinia.So far, 321 such monuments have been discovered in Sardinia, including the one at Coddu Vecchiu.
Advertisement
The tombs are made of a central stele, a stone or wooden slab, which has a hole cut into it that functions as the entrance. Walls extend from the door and form an interior corridor grave. Originally, the interior would have been covered.
The tombs have not yet been properly investigated by scientists and are still shrouded in mystery.People who visited the tombstones have spoken about positive energy that surrounds the giants' graves and provides spiritual rejuvenation.
What could have happened to these giants and the ancient civilization of the Nuragic? Sergio Frau Author of "the pillars of Hercules" speculates that like Atlantis a massive tsunami swept the land causing such devastation as to cause the entire society to collapse much like Atlantis.