Advertisement
The video, shot by diver Emeric Benhalassa off the coast of Bali, Indonesia, shows a fish that appears to be walking across the seafloor on a pair of legs. In the footage, captured by the French diver and shared by the National Geographic, an orange-brown fish is seen scuttling around on a pair of spine-like 'legs' protruding from its body, possibly scouring for food on the seafloor.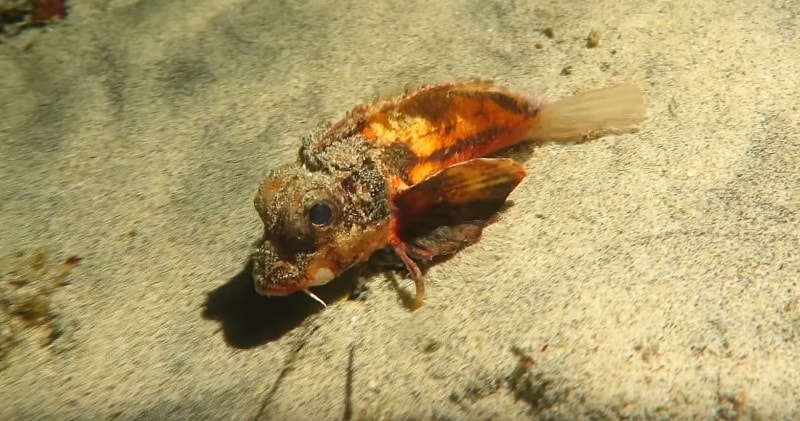 image credit: ViralHog
Mr Benhalassa thought the fish to be some kind of a stingfish. Fish experts, known as ichthyologists, agree that it's a member of the stingfish genus. However, what they don't agree on is its species, reports the National Geographic.The mystery fish could be a striped stingfish, a white goblin or even an undescribed species.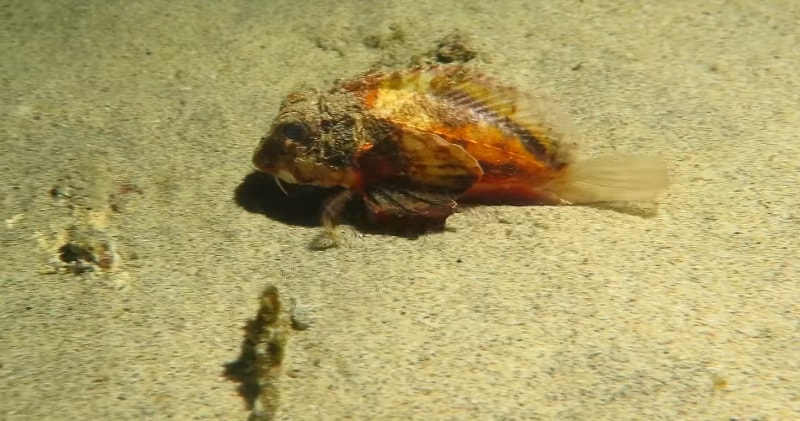 image credit: ViralHog
According to the National Geographic, the fish's 'feet' are actually pectoral fins that have separated through evolution. Stingfish and their relatives use these 'pectoral filaments' to probe the mud for worms and crustaceans, according to marine biologist Hiroyuki Motomura.
Advertisement
The difficult part in actually identifying specific stingfish species is the fact that there is still very little known about the animals. This is because stingfish bury themselves in the mud and sand at the bottom of the ocean, making them incredibly difficult to find.
Stingfish are also incredibly poisonous, thanks to special venom glands that are located at the bottom of their dorsal spines.But then the real question comes into play when we ask, why does it look like it's walking around on the ocean floor?