Advertisement
The Survival Capsule was designed to save your life during a tsunami, earthquake, hurricane, or another natural disaster.It's made from aircraft grade aluminium so it can withstand high temperatures and large shocksThere's space to store five days worth of provisions inside of the airtight capsule.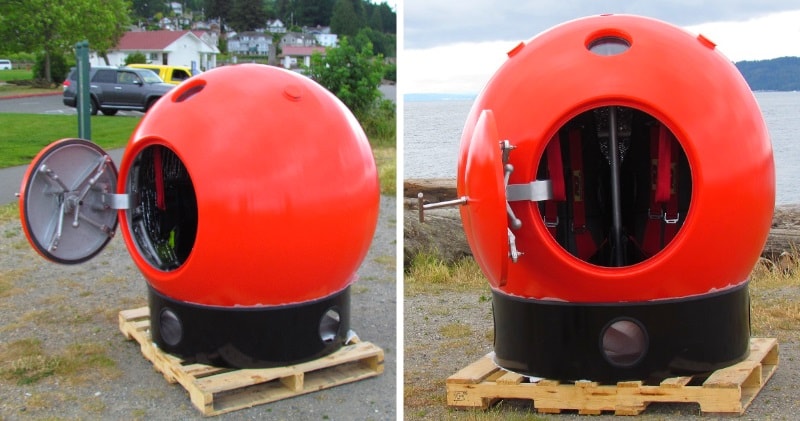 image/text credit: Business Insider UK
Designed by a team of aerospace engineers, this Survival Capsule is a spherical ball made to protect people from tsunami events, tornadoes, hurricanes and earthquakes.
"The sphere will withstand the initial impact of a natural disaster, as well as sharp object penetration, heat exposure, blunt object impact, and rapid deceleration," the Survival Capsule website states.
Advertisement
Here's a list of the Survival Capsule's features:
Safety Seating with Four-Point Harness Straps
Storage Space (sufficient for five day's supply per person)
Multiple Counter Sunk Hoisting Points
Water Storage (bladder or tank)
Basic Internal Light
GPS (Global Positioning System)
Air Ventilation Vents
Capsule Storage Stand
Basic, High-Visibility Unit Color
Air Supply Tanks (one for each occupant)
Hard Restraint Support
Solid, Watertight Marine Door (opens from inside and outside)
Marine Standard Window