Advertisement
Terrible inventors unite! You would think we'd build a shitty robot together, but instead we turned my car into a computer mouse. Just to keep you on your toes.The inventors don't really delve into how they made this work, other than showing the sensor they've placed on the front of the car./popularmechanics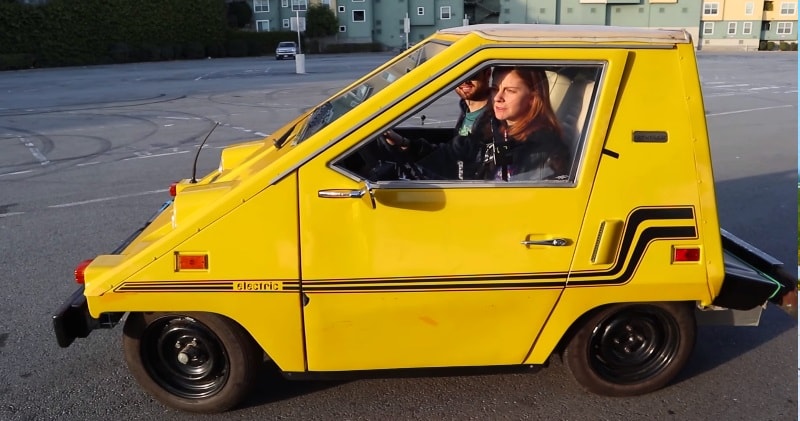 image credit: Simone Giertz 
But they do show the results Osman goes more in depth into the process in his own video on the project. The duo head to a parking lot to test out the mouse-car, which moves the cursor by driving and clicks by honking.
Their mission: to draw a self-portrait of the car in Photoshop. This proves more difficult than expected, as the program keeps crashing. Eventually, Simone and William are able to draw what is essentially a triangle. It's not the best portrait ever, but it works.
Advertisement
The carmouse is as fun as it sounds, though we still don't recommend texting while driving using this technique. Watch them in the videos below as they write an email and drive a self-portrait of the car.