Back in the days, in 1972 when Michelin tyre company needed a way to test its own truck tires but they were affraid about the danger involved with big-rig blowouts, then they decidet to modify a Citroen DS, to transfomr it into a tyre testing 10-Wheeled monster.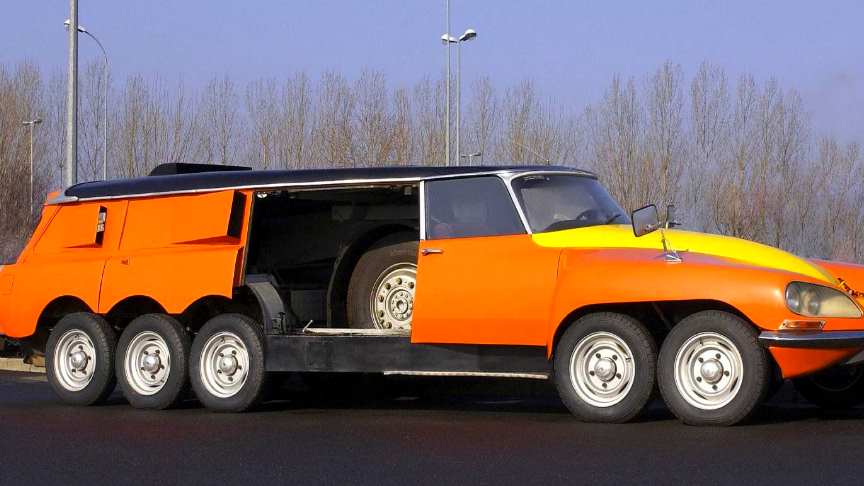 source/image: Shootingstardesigning/pinterest
They named the car Poids Lourd Rapide which translates as the fast truck but the French nicknamed it milles-pattes centipede, but the French word for centipede, is a tire evaluation test car.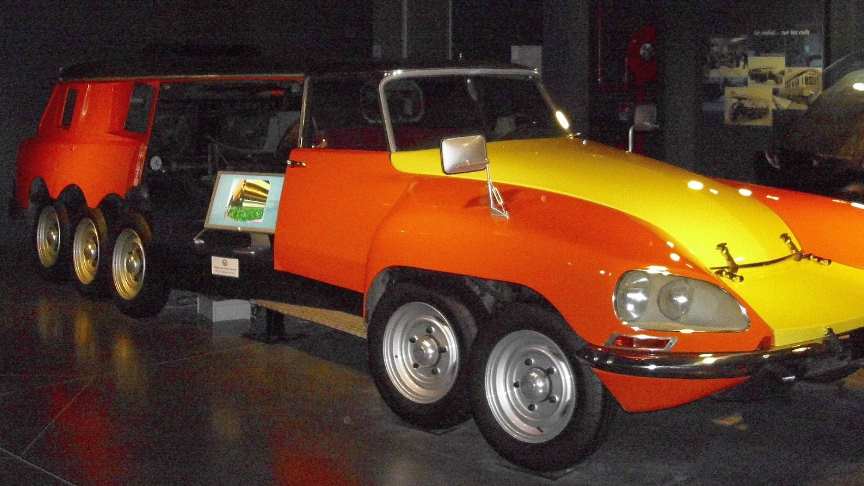 source/image: Buch-t/wikimedia
The PLR is 2.45 meters wide and 7.2 meters long. Installed lead raised the weight to 9.5 metric tons.In the center part of the stretched vehicle, the sample tire unit is installed.
Advertisement
Controlled by hydraulics, the sample can be lowered and aligned in various positions.The ten-wheeler uses the hydropneumatic suspension design, based on the Citroën DS platform. The steering controls all the four front wheels. Tires to wheel hubs are parts of the Citroën H Van.
Two 454 Chevrolet Big-Block engines are installed in the tail of the PLR, one for driving the vehicle, the other driving the sample tire, located in the middle of the PLR.Air intake for cooling the engines are located both sides the PLR, windows had been replaced by grids.via: wikipedia