Jadyn saw this song performed by Pentatonix and the Legendary Dolly Parton. She immediately fell in love with it. Its a fun and upbeat song that we hope you will all enjoy.A viral sensation, the young girl is no stranger to admirable praise and internet success from her highly regarded performances, although her country cover launched her face into that of the southern scene.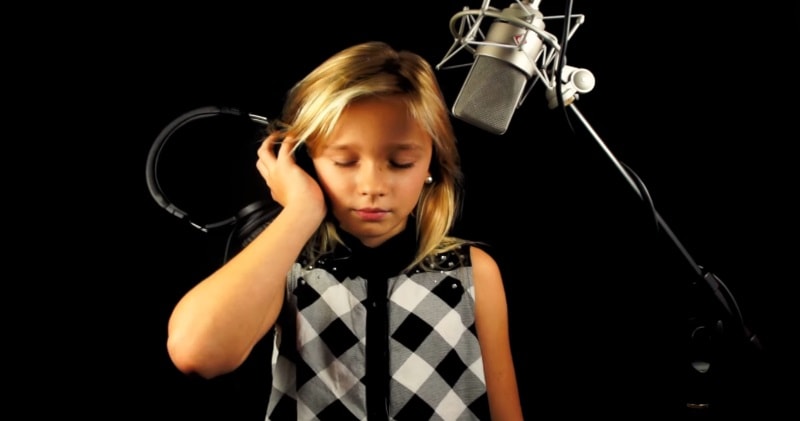 Sporting a checkered dress, Jadyn Rylee was as cute as can be with a heartwarming grin and a show stopping talent that couldn't be missed. "Jolene, Jolene, Jolene, Jolene/ I'm begging of you please don't take my man/ Jolene, Jolene, Jolene, Jolene/ Please don't take him just because you can," sang the blonde cutie.
With a voice well beyond her years, Jadyn Rylee took her viewers on a southern excursion of heartbreak, sadness, and unbelievable vocal talent. This little singer had no problem jumping into the tune's iconic instrumentals, even swaying to the beat and letting the music carry her to a new atmosphere.
Advertisement
This is not the first time we shared a cover of this timeless song, but it is without a doubt the performance that surprised us the most. With such a beautiful voice and the ability to feel the song like this, this girl is going to be a star.