This is Alaina Gassler's Science and Engineering Fair project in 2019. She completed this as an 8th grader at Avon Grove Charter School in West Grove, PA.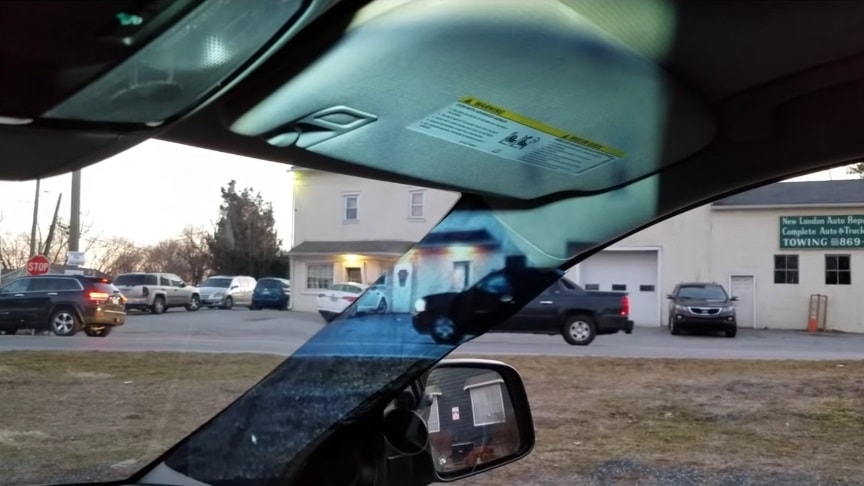 source/image: Paul Gassler
Her project is called "Improving Automobile Safety by Removing Blind Spots" and work in a relatively simple way as she explained: "I did that by having a camera behind the a-pillar of a car and the camera sent the video to a projector that projected the image onto the pillar essentially making it invisible and making the driver see behind it."
Abstract: Many car accidents are caused by drivers not being able to see hazards due to blind spots. My prototype is designed to get rid of those blind spots by displaying an image of the area behind them onto the spot.
Advertisement
I used a small projector as the displaying device and a webcam as the recording device. The webcam is mounted onto the outside of the car, and the projector displays the image only the A-pillar of the car.
To help the image become brighter and clearer, I used a reflective fabric that reflects the picture only to the driver. This prototype has the potential to greatly reduce blind spot related car accidents.