Another of ARI Sleepers' new ones here, a 168″ ARI Legacy Custom Sleeper with 52″ Motorcycle Garage on a 2017 Peterbilt 567 that they built for Barbara N Jerome Silvers, and finished over the summer!One thing that might surprise you.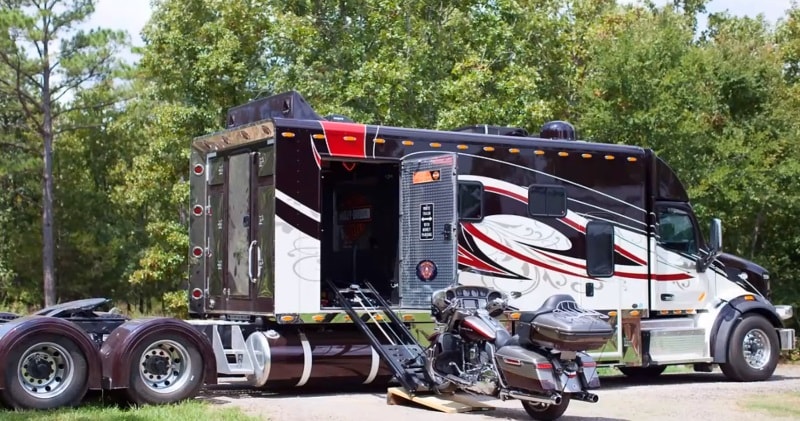 source/image: ARI Legacy Sleepers
Most people talk about how they might be able to get one of these giant sleeper units or conversions some day,but with this couple, this is their third ARI job.That's custom paint done on this sleeper, by ARI.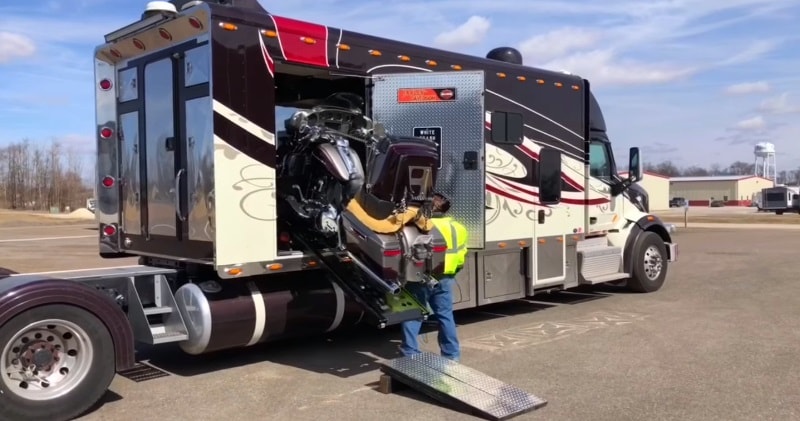 source/image: Elegance On Eighteen Wheels
That bike storage garage has doors on both sides of the tractor, and a lift to raise the bike up into it.The Model 567 Heritage Edition pays tribute to classic Peterbilt style in a package that delivers productivity and value with a look and feel like no other truck on the road.
Advertisement
Inside the cab, the Model 567 Heritage surrounds the driver with comfort and class.The Platinum-level interior, in rich Heritage brown, features a black dash top and wood-finish trim.
Premium leather seats with complementary accent stitching and an embroidered Heritage logo in the headrest.For those trucks equipped with a sleeper, the elegance continues with wood trim on storage compartments and cabinets.