Check out what British soldiers ate during The Second Boer Conflict of 1899-1902 when in a last ditch effort! This is the second oldest thing I've ever eaten (Oldest was that Hardtack) and much unexpected considering this MRE's condition.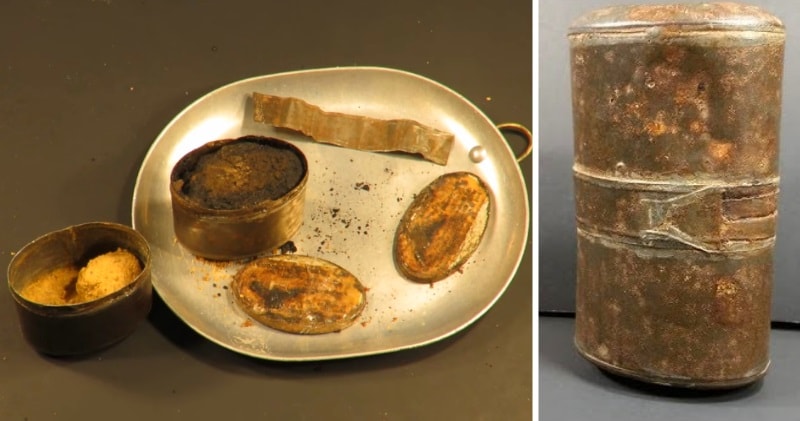 source/image: Steve1989MREInfo
It was pretty rough – and the smell when cooking the dried beef (Pretty much a pemmican) is nearly indescribable. It was quite the experience.
And for old rations up next we will see the next generation in Emergency Rations – (1918). This is pioneering in food technology – the beef was still edible.
Advertisement
It was a pulverized, slow cooked, dried, and compressed meat by-product bar. Way ahead of it's time – this was food tech that was adopted by the U.S. Quartermaster Corps of Sustenance and Natick Food Labs decades later.