Hey,it ain't every day you get to see a 1915 Harley-Davidson two-cylinder motorcycle, is it? Heck, it is not even every lifetime one gets to see one of these very rare motorcycles.Just how old is a 1915 Harley-Davidson? Well, let me put it this way, William S. Harley was just 34 years old that year.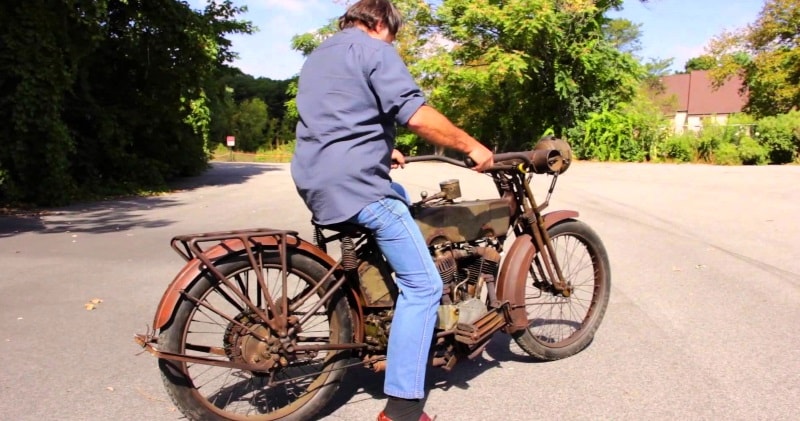 source: l.c.v / image: Motorcyclepedia
And, I tell you what, when you click play, your motorcycle-loving soul will be in for a real treat when your eyes take in this Harley-Davidson and its 61 cubic inch V twin engine that combined to make the storied American motorcycle builders very first modern motorcycle! Its 45-degree V-twin is still used today.
Bruce Lindsay stopped by the Museum to drop off this early Harley v-twin model that he restored. It really roars with that Harley sound.
Advertisement
It came with a three-speed transmission along with a foot and a hand clutch. And, as I said in the title above, the engine sound of these 102 year old motorcycle engine is AMAZING!