This amazing 1915 Indian 8-valve racing motorcycle was made by the Indian Motocycle Company for 1915. Despite the fact that over 102 years have passed since this Indian was manufactured, it still retains its original frame, engine, and forks – a rare trifecta that'll be sure to attract collectors.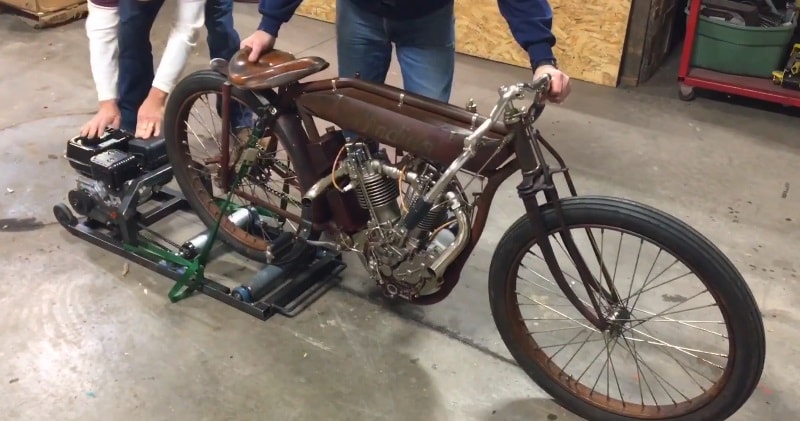 source/image: Chester Roth
The major non-original parts being used are aftermarket 8 valve heads – each head has 4 valves (8 combined) with exposed rocker arms and springs, as opposed to the more common 2 valve heads.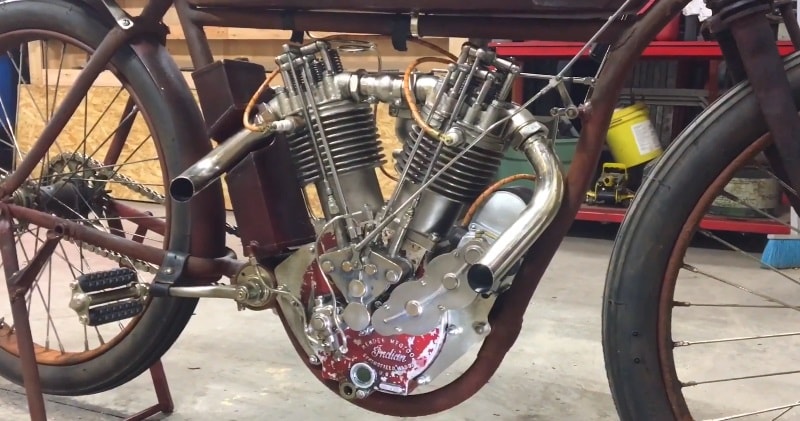 source/image: Chester Roth
This Indian is powered by the company's famous 61 cubic inch V-twin (~1000 cc), with an intake-over-exhaust head (an F-head), a centrally mounted carburetor, and a front mounted magneto.
Advertisement
The new overhead-valve board-track racers used 4-valve cylinder heads and was the fastest motorcycle in the world, capable of more than 90 MPH. Their performance was astounding, but it took an extremely skillful and brave rider to get the best from the 8-valve.
Firing up this amazing piece of history, means loud, screaming and thrilling sound and a lot of flames, from the ported cylinder heads, ported cylinders and short exhaust pipes.This fine and unspoiled racer runs extremely well, but it would take a brave man to exploit its full potential on the dirt or board track.