On a Recent motorcycle trip down to Deals Gap & surrounding areas, we passed through Maggie Valley NC.Home of the Wheels through time Museum.The museum displays over 300 vintage "running" motorcycles owned by the Dale Walksler.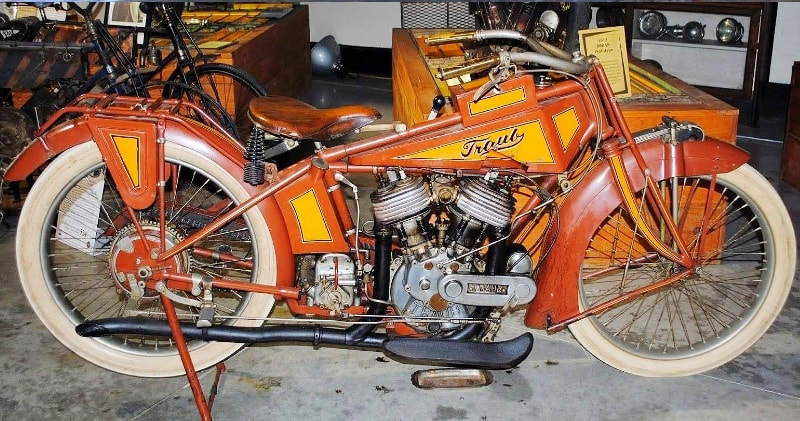 image credit: fullthrottlenyne
Dale Walksler and his staff were very gracious hosts during our visit to the museum & Dale took the time to go over several motorcycles with us, as well as starting them and running them…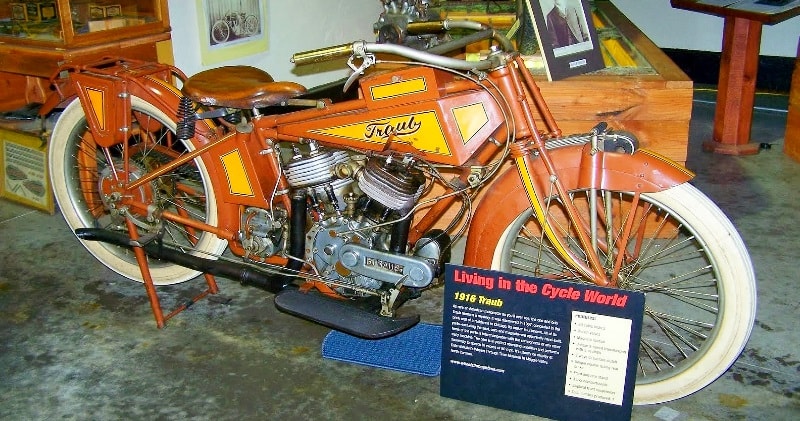 image credit: fullthrottlenyne
A very unique piece was the Traub motorcycle. Dale tells the story himself in this video, found in a wall with no history, possible the worlds most rare motorcycle & it is a thing of absolute beauty. Just like everything else in the museum, the Traub was a running motorcycle, & Dale showed it off for us.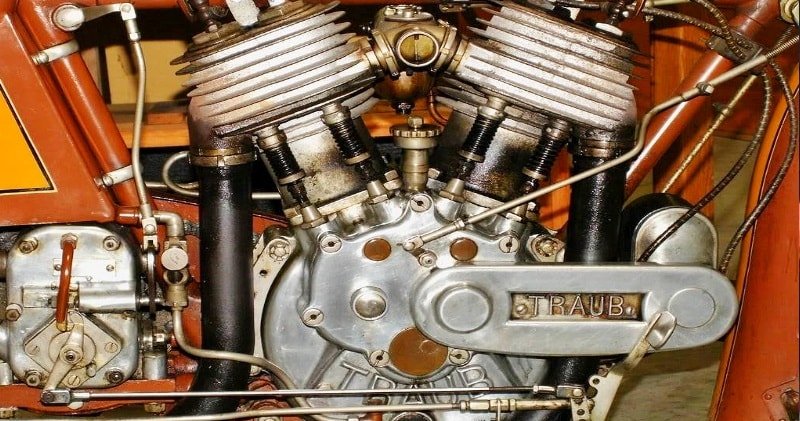 image credit: fullthrottlenyne
Found hidden in a bricked-up wall in a Chicago suburb 40 years ago, the 1916 Traub motorcycle is still a mystery today.Pulled from its dark, secretive hiding place of 50 years, this Traub is the only example ever found. Since its discovery, the Traub has provoked more questions than it has provided answers.
Advertisement
But one thing is for sure; this is a unique, one-of-a-kind classic American motorcycle. And with all attempts to reveal its true identity leading only to frustrating dead ends, at this time we have to be content with the hard facts that have been collected by its current owner, Dale Walksler.
While the majority of the components on the bike are handmade, it is the "off-the-shelf" parts that have enabled Walksler to determine an approximate date of 1916 for the Traub.Equipped as it is with a Schebler carburetor, a Bosch magneto, a Troxel Jumbo seat and period wheel rims, the bike's creator left some concrete clues behind as to the age of the machine.The rest of the bike is unique.