Matchless is one of the oldest marques of British motorcycles, manufactured in Plumstead, London, between 1899 and 1966. A wide range of models were produced under the Matchless name, ranging from small two-strokes to 750 cc four-stroke twins.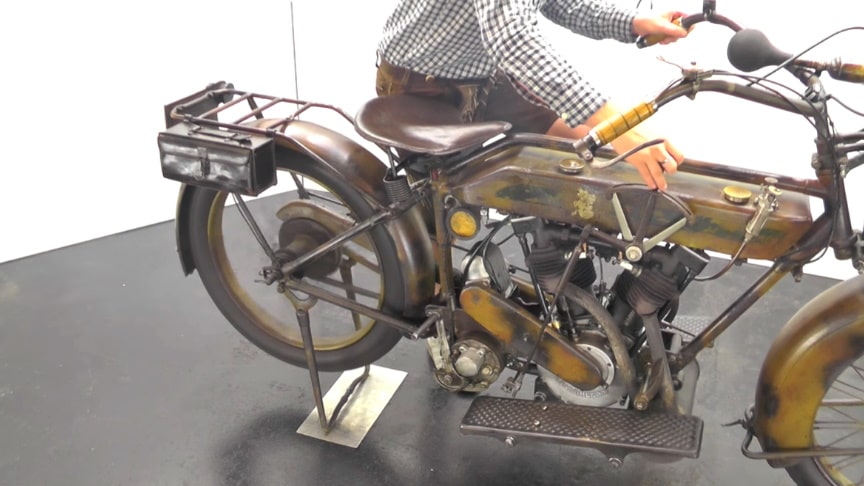 image: classic-motorcycle.com
Matchless made mostly singles, but they also made V-twins from 496 cc to 998 cc. They made their own engines from 1912 on.
This rare Model J with MAG engine has been restored in 2010 it´s equipped with electrical lightning, bulb horn, foot controlled clutch, three-speed countershaft gearbox (cylindrical gearbox is of Matchless' own design), automatic exhaust valve lifter, coupled to the kick start mechanism and primary transmission by Coventry silent chain.
Advertisement
The flat tank still has the original paint all other parts has been repainted in old-style look. The machine is a highlight on each oldtimer event.