Designed in wartime, the Sunbeam inline twin was introduced in 1947. A luxury tourer inspired by the pre-war BMW, it was of advanced specification with overhead-camshaft engine, shaft drive, and plunger rear suspension.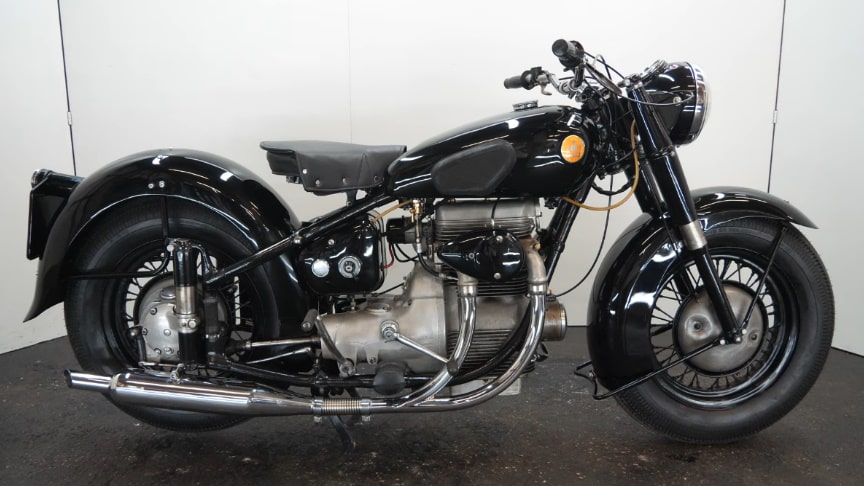 source/image: classic-motorcycle.com
The clutch housing and four-speed gearbox bolted directly to the back of the engine, which was rubber mounted in the duplex loop frame, an innovation that required a flexible joint in the exhaust system ahead of the silencer.
The first S7 version was equipped with balloon tyres, a feature not carried over to the more conventional S8 introduced in 1949.
Advertisement
Never as popular as BSA's more performance orientated models, the gentlemanly S7 and S8 remained in production until 1957.This S7 is ready for the road and runs smooth.
Displacement: 487 cc
Cylinder: 2 / inline
Engine type: 4-stroke / ohc
Bore / Stroke: 70 x 63.5 mm
Power: 25hp @ 5.800 rpm
Weight: 195 kg
Top Speed: 121 km/h
Production years: 1946 – 1956
Units: 7.658