Many interesting cars attended the 100 Year of Le Mans celebration batch during the 2023 Festival of Speed in Goodwood and one of those was the forgotten Cadillac 'Le Monstre'.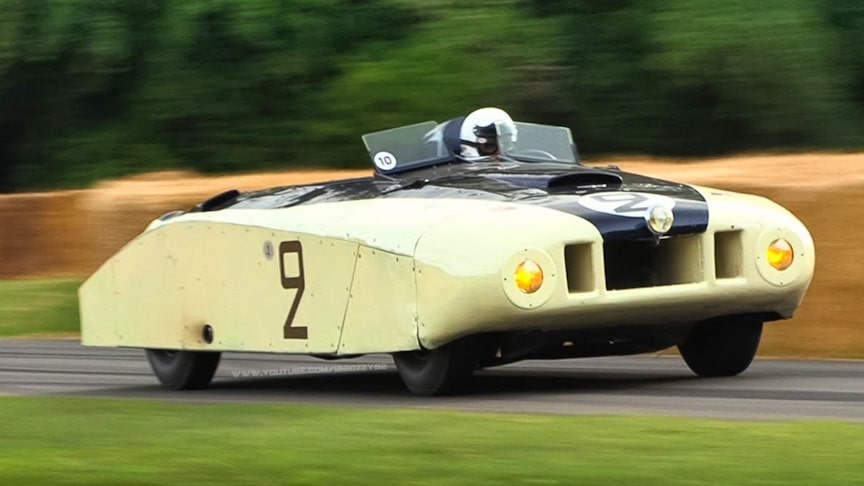 source.image: 19Bozzy92
Back in 1950 an American with experience as a racing car manufacturer, Briggs Cunningham, brought two Cadillac Series 61 DeVilles to Le Mans. The first was a stock-appearing Series 61 with minimal changes which included a dual-carburetor intake manifold, brake cooling ducts, a second fuel tank and extra lights.
While engine swaps were illegal, body modifications were permitted, so the second Cadillac had its stock body removed and replaced with an entirely new low-drag body that was developed together with Grumman Aircraft Engineering Corporation.
Advertisement
Despite its look, from which French insiders coined his nickname 'Le Monstre', the body was 7 cm narrower than the standard production car, allowing it to reach a top speed 20 km/h higher on the long straights of Le Mans. Another feature of this car was the use of five carburetors for its 150hp V8 engine.