Here we see the 1951 General Motors LeSabre concept car starting up and driving around at the 2017 Eyes On Design car show. This car was the brainchild and daily driven by Harley Earl, then head of design at GM./DtRockstar1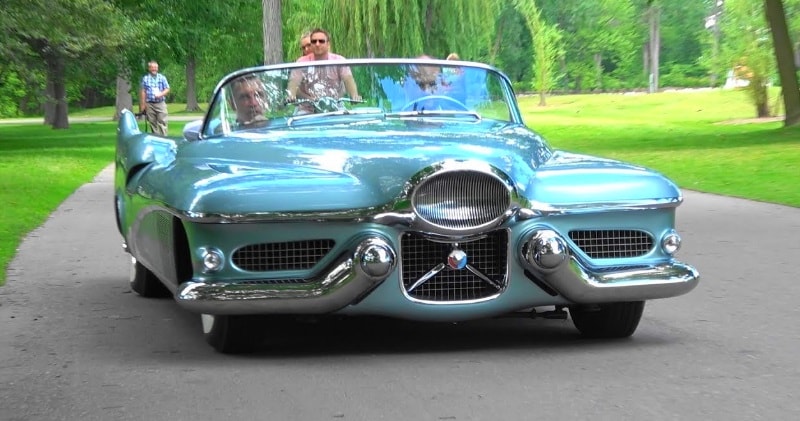 source/image: DtRockstar1
It was heavily influenced by fighter jets of the time. The car now resides at the GM Heritage Center in Michigan. Thanks to Jacob for allowing me to get a closer look at the 1951 LeSabre.
With a body made of aluminium, magnesium, and fiberglass,it was powered by a supercharged 215 cu in (3.5 L) V8 able to run on gasoline or methanol, and had an unusually-placed rear-mounted Buick Dynaflow automatic transmission./wikipedia
Advertisement
The name came from the Air Force Sabre jet fighters, the front jet-like intake held two headlights, the rear fins hinted at P-38 inspired Cadillac fins, and rear nozzle also was jet inspired.The interior was like that of a fighter jet.Multiple banks of dials and gauges surrounded the steering column and across the instrument panel.