In this video from the 2023 GoodGuys Summit Racing Nationals Presented by PPG held in Columbus OH, I stop by the Garret's Rod Shop booth and check out this very cool 1967 Chevrolet Chevelle SS 427 they had on display there. What makes this 67 Chevelle cool, is that it is a driver.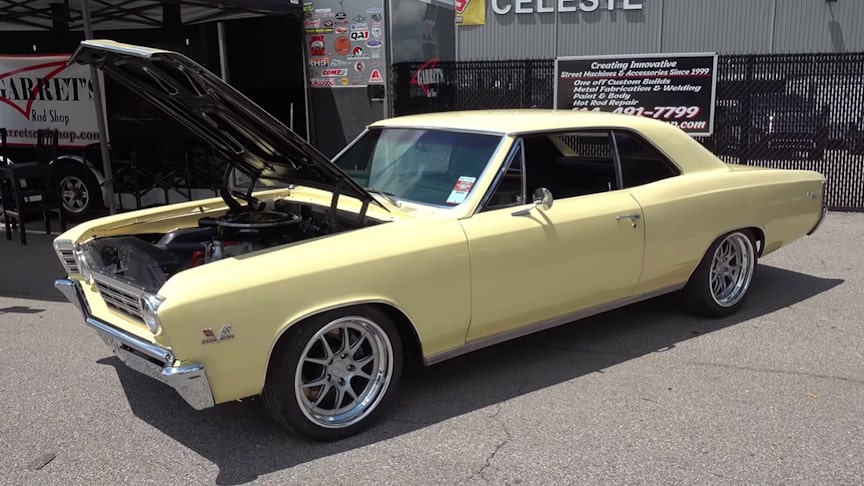 source.image: ScottieDTV
The client bought the car already done, then brought it to Garret's Rod Shop in Columbus Oh to have some upgrades done, some things cleaned up and their personal touch added to it.Garret's Rod Shop upgraded the suspension to Ridetech Coil Over system.Wilwood brakes have been added.
Holley Snipper added, engine painted and cleaned up.Added some Forgeline wheels for a finishing touch!!.The Yellow paint was shown some TLC but the car wasn't repainted.Still a bench seat car, how cool is that? 5 speed.
Advertisement
I know You like that.This 1967 Chevrolet Chevelle from Garret's Rod Shop and the 2023 Goodguys Summit Racing Nationals Presented by PGG held in Columbus Ohio is one You could drive every day..Very cool for sure.