This funky prototype vehicle was the brain child of renowned car designer Alex Tremulis, who already had a string of well-known concept cars under his belt, and gyroscopic expert Thomas Summers who had integrated the technology into missile navigation systems during World War II.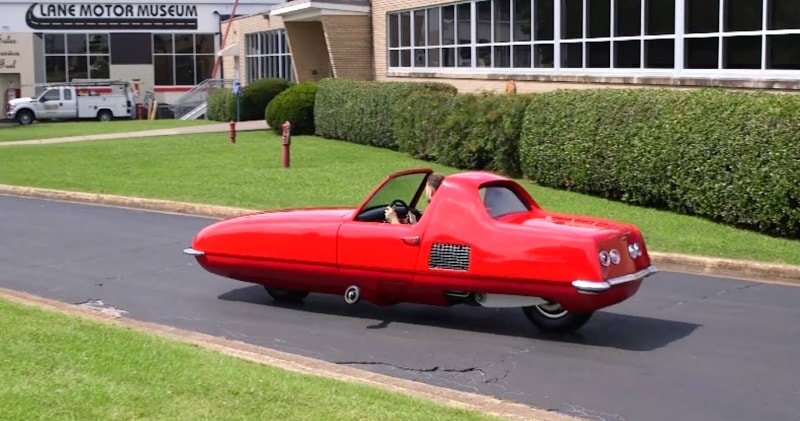 source: nydailynews  /image: The Awesomer
The Gyro-X was reported to reach speeds of 125 mph using an 80 hp Mini Cooper S engine. Also, the gyroscope's stored kinetic energy would be harnessed as an additional power source in future gyro vehicles!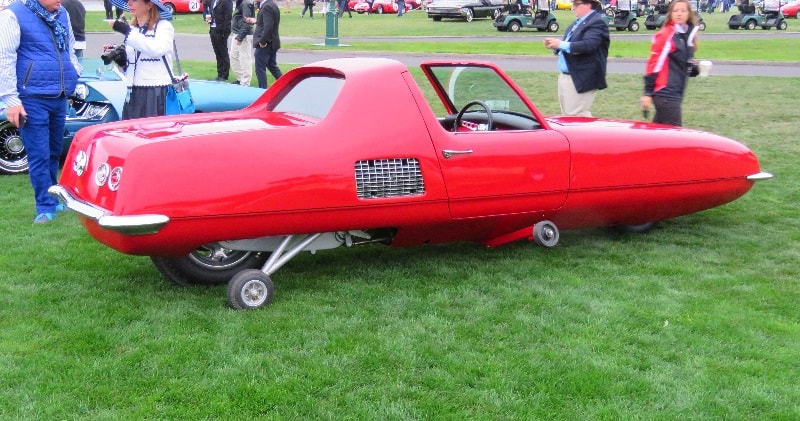 source: lanemotormuseum/image: carmacarcounselor
While a two-wheeled automobile may at first glance seem unsafe and definitely unstable, the Gyro-X made use of a single 22- inch hydraulically-driven gyroscope which stabilized the vehicle, allowing it to "swoop through 40 degree banked turns without tipping."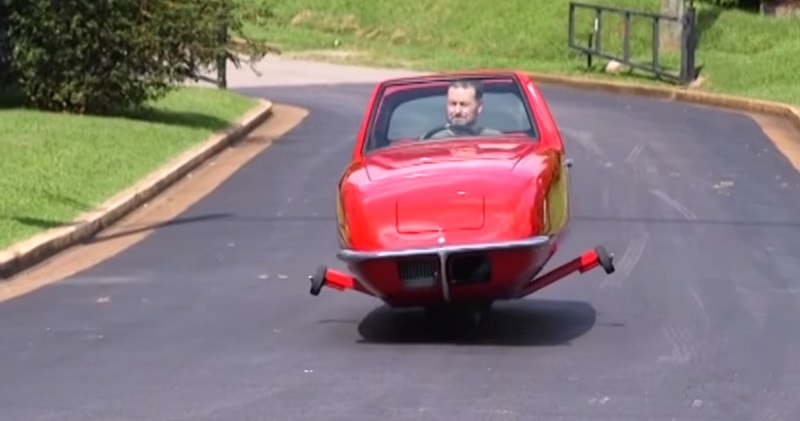 source: lanemotormuseum/image: The Awesomer
The Gyro-X was displayed for the first time at "The Wonderful World of Wheels", an exhibit at the 1967 New York International Auto Show. Of the vehicles presented, the Gyro-X was included, offering a sneak peek into the possible future of the automobile.
Advertisement
In September of that year, the cover of Science and Mechanics magazine featured the car on the cover, exclaiming its merits as "impossible to skid or flip", "125 mph on 2 wheels with 80 hp", and "can bank at 40 degrees!"
Unfortunately, Gyro Transport Systems went bankrupt around 1970 before Tremulis and Summers could get the funding for the vehicle's continued development, and the Gyro-X never reached production.Now, after 50 years, the fully restored vehicle is returning to the spotlight.