It was a record breaking super sports car. The experimental vehicle with the magic code C 111 stood up to every challenge between 1969 and 1979. Painted in a contemporary orange, the C 111 was a seventies child.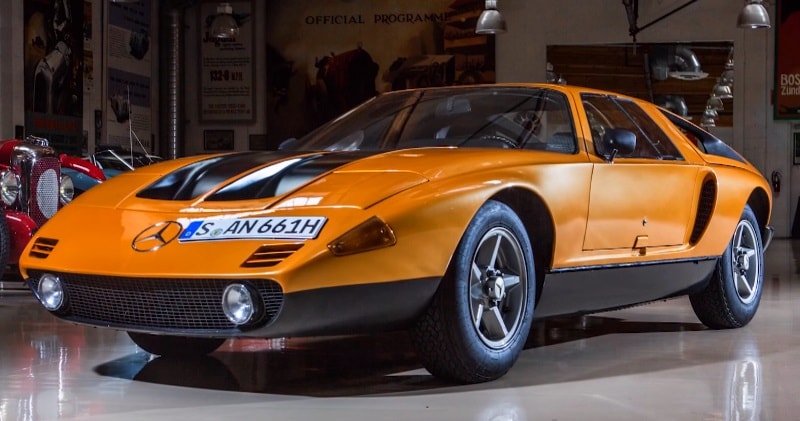 source: daimler /image: Jay Leno's
It was a tester of a Wankel engine, a turbo-diesel engine and an internal combustion engine but it did not go to the salesrooms, instead it found its way ino the Guinness book of world records.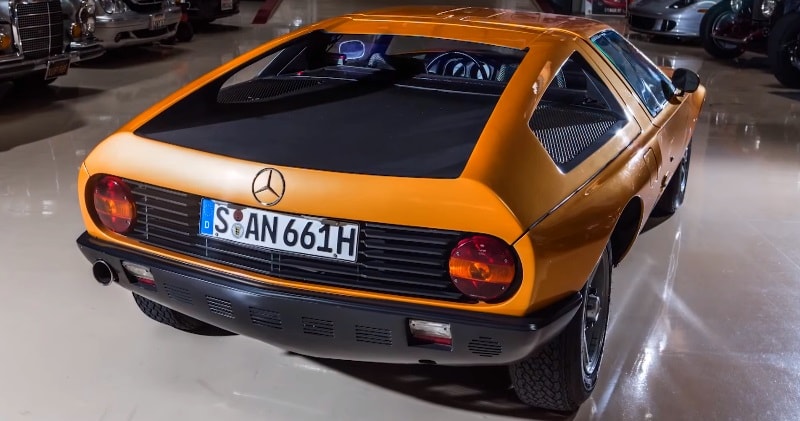 source: daimler /image: Jay Leno's
In 1978, it clearly demonstrated the efficiency of the turbo-diesel engine by winning 9 world records.The C 111 served to test the Wankel engine. A three-rotor unit developing 206 kW (280 hp) provided the propulsion power and permitted a top speed of 260 km/h (162 mph) – quite remarkable for the time.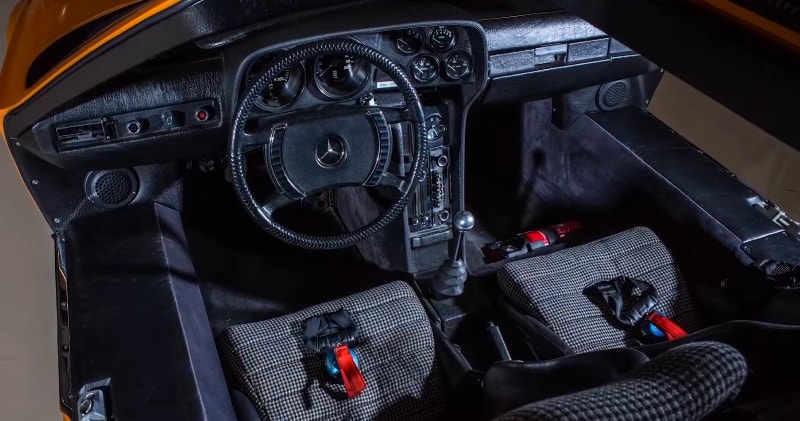 source: daimler /image: Jay Leno's
Just a few months later a thoroughly revised version of the C 111 was shown at the Geneva Motor Show. It featured a four-rotor Wankel engine with an output of 257 kW (350 hp). The car accelerated from standstill to 100 km/h (62 mph) in 4.8 seconds and attained a top speed of 300 km/h (186 mph).
Advertisement
The record-breaking C 111-IV of 1979 came with further aerodynamic refinements, additionally featuring distinctive spoilers, a changed front end and two tail fins. Its propulsion unit was a 4.5 litre V8 engine from regular production, enlarged to displace 4.8 litres and generate 367 kW (500 hp).
In this version the C 111-IV was no longer a pure research vehicle but one that achieved top-class sporting performance.Constantin von Kageneck from the Mercedes-Benz Classic Center takes Jay under the hood of his dream car, the rare Wankel-engined, '70s supersports C111.