The 1972 Chevrolet Blazer …Mary Jane…I caught up with Her at the 2018 Pigeon Forge Rod Run…I have been a fan of the slammed Blazer ever since the first time I seen one and this 1972 Chevrolet Blazer Roadster Mary Jane is one of my all time favorites.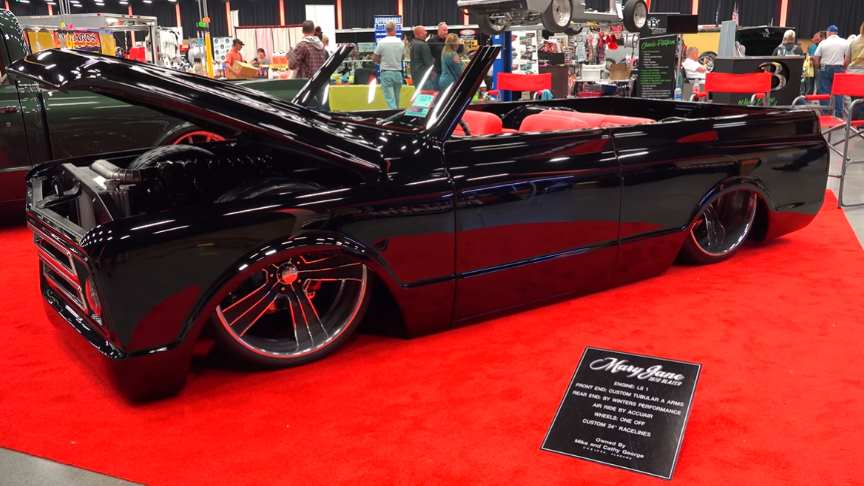 source/image: ScottieDTV
She sets on one off custom 24's with a matching steering wheel.The black paint is a mile deep and the body is arrow straight!!!.There is a LS under the custom cowl inducted hood.
The interior is all custom red leather and fits the build perfectly.The custom fab work done to the body of this 1972 Chevrolet Blazer is incredible and to numerous to list.
Advertisement
The Pigeon Forge Rod Run is always a show your going to find cool trucks like this 1972 Chevy Blazer Mary Jane.Furthermore it sits on Ridetech air suspension, it has no roof and sports a built LS1 engine detailed to perfection.Under the hood is a 5.3 LS fuel-injected engine and 4L60 transmission. ScottieDTV